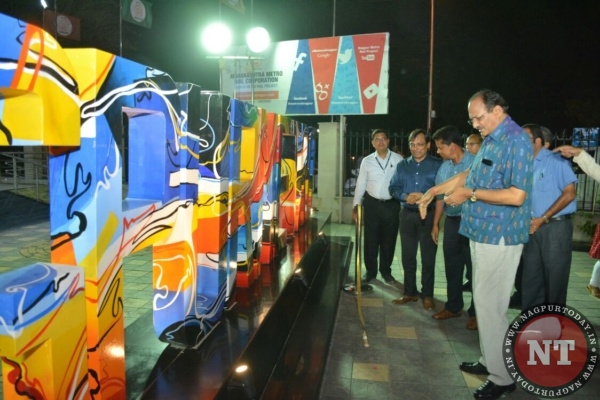 Nagpur: While Maha Metro Nagpur has launched the concept of Joy Ride for Nagpurians, it is all set to bestow yet another gift upon its citizens. Maha Metro's new-look Mahiti Kendra was inaugurated and thrown open for common public now. Mahiti Kendra, which earlier operated from an open plot near LIC Square, has now been relocated and would hence function from Zero Mile.
Along with Mahiti Kendra, Hash Tag was also be inaugurated by Maha Metro MD Dr Brijesh Dixit. Senior Metro officials including Director (Finance) Mahesh Kumar, Director (Finance) S Sivamathan, GM (Admin) Anil Kokate and others were present during the inauguration. Hash Tag, which is located adjacent to Mahiti Kendra and is the emerging concept of social media – would also serve to be the new selfie point of orange city. Hash Tag and the new-look Mahiti Kendra would usher in a new era of dissemination of information in the city.
Maha Metro Nagpur's Mahiti Kendra was opened near LIC Square on 27th February 2017. The basic aim of starting Mahiti Kendra was to inform people about Metro project. A replica of a Metro coach has been installed there which will function as Mahiti Kendra. Information about the various facets of project, its micro and macro details was aimed to be passed on from Mahiti Kendra. More than 10,000 people have visited Mahiti Kendra till today.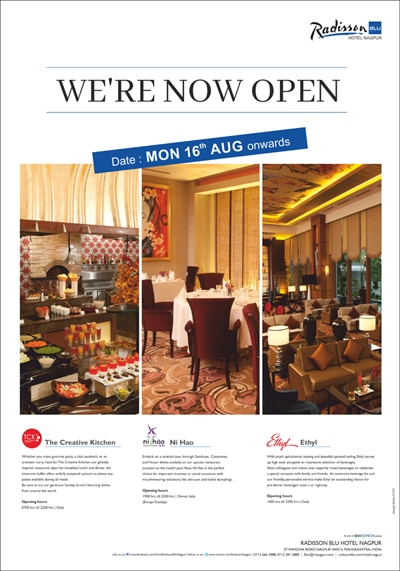 People from varied social background like school & college students, government officials including those from police department, families have visited Mahiti Kendra till now. On an average more than 30 people visit Mahiti Kendra every day. In other terms, the Mahiti Kendra team hosts a visitor every hour. Maha Metro has also organized Metro Samwaad – a unique program aimed at disseminating information about the project – at Mahiti Kendra.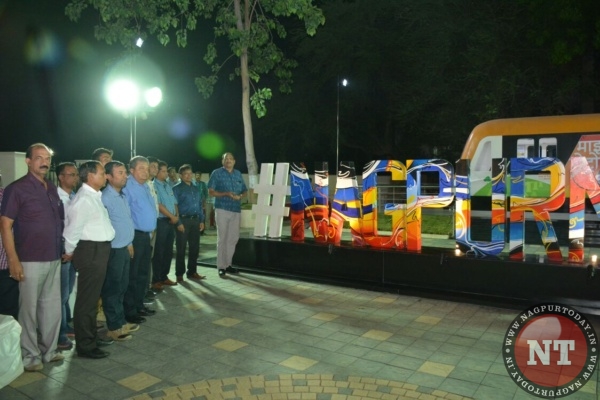 Local and mediamen from Pune have also visited Mahiti Kendra. In fact, going by Maha Metro policy of promoting sports, a skating competition was also flagged off from there. The Kendra was also visited by a foreign delegation, including one from KfW – which has played a major role in financing the project. In fact, women's groups and inmates from local orphanages have also visited the Mahiti Kendra to get information about Metro project.
The Kendra had to be shifted as work on the proposed Kasturchand Park station started at the location near LIC Square. It will now operate from Zero Mile. Hash Tag – Nagpur Metro inscribed in a beautiful style – would serve to be the new style statement of the orange city. It would prove to be symbol of the new and emerging Nagpur, and is created of pearls and is a piece of art.
A medley mixture of blue and red colours, Hash Tag has been made of pearls and is popularly described as pop art style sculpture. It has been designed by acclaimed sculptor Rouble Negi. The public art, is more significant because of its location – it has been installed next to Zero Mile – the central location across the country. Nagpurians have shown keen enthusiasm about project and have always extended their support; Mahiti Kendra has been helping them in passing on all the relevant information to them.