Maha Metro to shift Sitabuldi feeder line at Rani Zansi square on Aug 24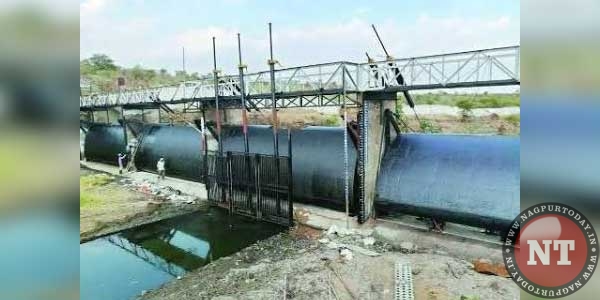 Nagpur: The Maharashtra Metro Rail Corporation Limited (MahaMetro) & Nagpur Municipal Corporation (NMC) have planned a 14-hour shutdown to divert a 300 mm dia GH Raj Bhavan -Sitabuldi water pipeline which is infringing under the foundation work of Pier 292 at Rani Zansi square, from Aug 24 at 1 pm to August 25 at 3 pm.
Recently after a joint visit by NMRCL, NMC & OCW officials it is observed that 300 mm Dia. Sitabuldi water pipeline is coming under column no. P-292 near Zansi Rani Square. MMRCL has requested to shift this underground 300 mm dia water pipeline which infringing the foundation work. As per MMRCL the said water line shifting work will be carried by agency Afcons Infrastructure Limited from August 24 at 1 pm to August 25 at 3 pm.
Water supply through Tankers will also be not possible as the Governor House-Sitabuldi feeder line will be totally dry for almost 14 -hours. NMC-OCW has requested people from these areas to store sufficient water for their use.
Area to remain affected following Nagpur Metro & NMC's 18-hours shutdown are: Tekadi Road, Soni Galli, Sitabuldi Market, Sitabuldi Main Road, Hanuman watika, Modi no 1,2,3, Anand nagar, Telipura,Koshtipura, Kumbhartoli, Netaji Market, Ramdaspeth, North ambazari Road & Chhoti Dhantolietc