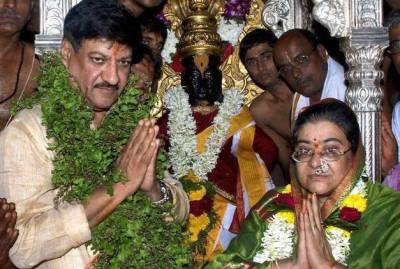 Nagpur News:
Satvasheela  Prithiviraj Chavan will be the chief guest at the International Women's Day celebrations organized by the Smt. Manoramabai Mundle College of Architecture (SMMCA) in association with  University W omen's Association of Nagpur(UWAN). The function will be held on 8th March 2013 at the college premises on seminary hills at 5.30 P.M.
Mrs. Chavan will be addressing the gathering on the issue of  "Women Empowerment". The college felicitates a noted Lady architect every year to mark the occasion .
This year Archchitect. Amaraja Nimbalkar, Conservation Architect of Kolhapur will be felicitated on the occasion . She will also be making a presentation on " Integral approach towards design of our built environment " on the occasion.
The annual prize distribution will also be part of the celebrations. Prizes of the Popular Inter school drawing competition will be  given  at the function in the presence of Dr. Panna Akhani, secretary, Women's Education Society, Nagpur.
Architect. Neeta Lambe is the co-ordinator of the function informs Dr.Ujwal Chakradeo, Principal of Smt. Manoramabai Mudle College of Architecture ,Nagpur and President  of UWAN.