BJP wins President's post in five Nagar Parishads.
Party scores victory in Ramtek for first time.
Congress strongman jolted in Saoner as BJP wrests power.
Nagpur: Bharatiya Janata Party's "Lotus" blossomed in the Nagar Parishad elections in Nagpur District, the home district of Chief Minister Devendra Fadnavis. BJP's five presidential candidates out of nine emerged victorious. Even though Fadnavis had claimed win in eight posts, the expectations fell short. However, Guardian Minister Chandrashekhar Bawankule received a jolt in his home town Kamptee as the Congress wrested the Nagar Parishad from BJP-led alliance in a one-sided victory. The party's candidate Shahjahan Shafat alias Saja Seth became President of Kamptee Nagar Parishad.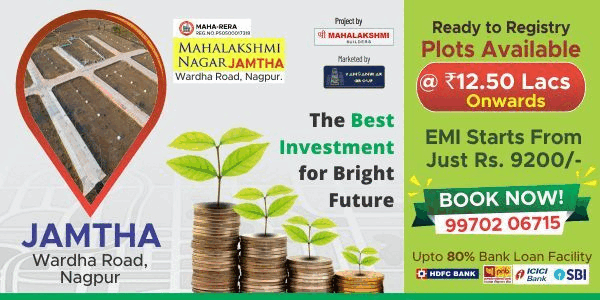 Bawankule had made the elections in his constituency prestigious one for him. BJP had made alliance with Adv Sulekha Kumbhare's Bahujan Republican Ekta Manch (BREM) forcing the controversial leader and former Vice President of Nagar Parishad Ranjit Safelkar to quit the party.
Overall, the elections to nine Nagar Parishads in Nagpur District sprang surprises.
In a major development, Rajkumar Tirpude's Vidarbha Maza, fighting for separate Vidarbha, captured Katol Nagar Parishad by winning 18 seats out of total 23. BJP could bag only one seat so far. Shetkari Kamgar Party scored wins at four places.
For the first time, BJP scored a major victory in Ramtek by bagging 13 seats out of 17 total seats. Shiv Sena and Congress won two seats each. BJP's Dilip Deshmukh won the presidential poll. The party bagged four more presidential posts in Kalmeshwar, Umred, Khapa and Saoner. Congress candidates won at two places – Kamptee and Mohpa. In Katol, Vidarbha Maza's Vaishali Thakur emerged victorious while in Narkhed, Vikas Aghadi candidate scored a victory.
In Khapa, it was one-sided affair for BJP. Out of 17 seats, the party bagged 15 seats. Congress had to be content with only one seat while an Independent bagged the remaining seat. BJP's Priyanka Mohite became the Nagar Parishad President.
In Saoner, Congress was jolted to the core. The Part MLA and strongman, Sunil Kedar was left with red face. Here, BJP bagged 12 seats out of 20 with just 4 seats going the Congress way. BJP's Rekha Movade became Nagar Parishad President.
In Umred, BJP candidates won at 15 places out of 25 seats while Congress could bag only six seats. Results of remaining seats are awaited. BJP's Vijayalaxmi Bhadodi became President.
In Kalmeshwar, BJP's Smruti Ikhar won the presidential post even though Congress bagged 10 seats out of total 17 seats.
In Mohpa, Congress scored victory by winning 10 seats out of total 17. Party's Shobha Kautkar became the Nagar Parishad President. BJP pocketed five seats.
In Narkhed, even though NCP became the largest party by bagging 8 seats, the Nagar Vikas Aghadi's Abhijit Gupta won the presidential post. The party also won 6 seats. Shiv Sena emerged victorious in 3 places. Shockingly, BJP drew a blank.
The major upset was witnessed in Kamptee where Shahjahan Shafat alias Saja Seth of Congress won the presidential post. He bagged 15669 votes while his rival BJP-BREM's Ajay Kadam could muster 12332 votes. Congress has so far won 16 seats out of total 33 while BJP bagged 8 seats. BREM won 2, Independents won 2 seats while BSP, MIM, Shiv Sena and Bharip one seat each. Results of remaining seats are awaited.
The results at a glance:
Ramtek: Total seats – 17
BJP 13
Shiv Sena 02
Congress 02
President Dilip Deshmukh (BJP)
Khapa: Total seats – 17
BJP 15
Congress 01
Independent 01
President Priyanka Mohite (BJP)
Kalmeshwar: Total seats – 17
BJP 05
Congress 08
Shiv Sena 02
NCP 02
President Smruti Ikhar (BJP)
Saoner: Total seats – 17
BJP 12
Congress 04
President Rekha Movade (BJP)
Umred: Total seats – 25
BJP 15
Congress 06
President Vijayalaxmi Bhadodi (BJP)
Katol: Total seats – 23
Vidarbha Maza 18
BJP 01
Shekapa 04
President Vaishali Thakur (Vidarbha Maza)
Mohpa: Total seats -17
Congress 10
BJP 05
President Shobha Kautkar (Congress)
Narkhed: Total seats – 17
NCP 08
Nagar Vikas Aghadi 06
Shiv Sena 03
President Abhijit Gupta (Nagar Vikas Aghadi)
Kamptee: Total seats -32

Congress 16
BJP 08
BREM 02
BSP 01
MIM 01
Sena 01
Bharip 01
Independents 02
President Shahjahan Shafat (Congress).