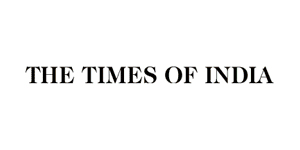 On November 26, 2010, Sachin, who resides in the city's Imambada slums in Rambagh area, started a big journey by launching India's first religious channel on Buddhism – Lord Buddha TV.
He had a team of six, which included only one cameraman, all of whom were from the same slum. In a short span, the channel which started as a local one for cable TV viewers, has crossed over to nine states to become a national channel with round-the-clock broadcasting.
The channel has spread its wings and has even opened offices in all major cities of Maharashtra and other metros in the country. When it started from a rented premises at Prathemesh Vihar on Great Nag Road, nobody from the team, mostly youngsters from the slums who had failed to clear the Std X examination, dreamt that their project would reach dizzy heights. But their hand work and instinct to do something different, with an objective to serve the society in general, paid off. Within a span of six months, the channel had become a hit on local cable TV.
"Believe it or not, but we began our first shoot with a camera used for covering marriages. All of us hail from the slums and came together for a noble cause," says Sachin, adding that their journey has been an extremely tough one so far. He fled from home at the age of 20 after being scolded by parents for not doing well in studies.
Sachin quit studies after clearing the class XII exam to join a cable channel and after some training, took up the job of a cameraman at a meagre salary of Rs1,500 in 2000. He always dreamt of being an entrepreneur and soon left the cable TV job to start his own news on cable channels titled 'Nagpur Varta' as a freelancer. The idea for a channel on Buddhism came to his mind when he was working as a cameraman and covered Deekshabhoomi celebrations during Dussehra. He also came in contact with social worker Bhaiyyaji Kherkar. They were joined by his childhood friend-cum-brother Raju Moon, who was a cable operator, to start the concept of launching a religious channel.
"After some deliberations, we decided to start the first-of-its-kind channel which will propagate philosophies and thoughts of Lord Buddha and also of Dr Babasaheb Ambedkar, who are our sole inspiration. At that time we had no money to pay rent for the flat from where we started," says Sachin.
Deliberating on the contents, Kherkar informs that their channel not only focuses on religious discourses but also on social and national issues related to the society. "We mainly focus on outdoor shoots. Since a year, we have started accepting advertisements. But their contents are strictly restricted. We don't accept glamorous ads or those which are not suitable for family viewing," he states.
He further informs that they were also running shows related to families and their unique one was related to marriage where the channel acts like a bureau.
Sachin adds that he and other members are currently funding the channel from their own pockets and also receiving help from like-minded people. "We do a lot of charity works as well. Those who donate money to us, we provide them birthday advertisement for just Rs1,000 whereas its rates are over Rs10,000 on other channels," he says.
Sachin now plans to set up their own teleport in the city. It will be based at Asola, near Butibori, 30 kms from Nagpur. A teleport is the facility which uplinks the channel with satellites in earth's orbit so that it could be broadcast to other countries or continents. So far, it is only available in Delhi and a couple of metro cities like Mumbai and Chennai. "It will be the second in the state after Mumbai and first in Vidarbha, and will commence working within six months. We're working overtime to make it a reality," says Sachin.
"Currently, we are using an innovative technology to broadcast channel contents directly from the city. We have tied up with Reliance for using their high speed fibre-optic connectivity to transfer the contents to Delhi. We have a tie up with a news channel based in the Noida Film City for uplinking the contents to INSAT-4A from where the channel is broadcast to the entire country," he adds.
Among other plans, Sachin says they're converting the channel into full High-Definition (HD) by April and for this they had started purchasing HD cameras and accessories. "We're also in talks with two direct-to-home (DTH) networks for broadcasting our channel to villages as cable is not available in many rural areas," he says. Currently, the channel is in Marathi but from October 24 – Dussehra Day – it will be completely telecast in Hindi for national viewers. From 2014, the channel plans to cover entire India.
The channel is also available on Internet on – www.lordbuddhatv.org – where devotees and followers can watch from any part of the world through live streaming. "The site gets over thousand visits daily from Buddhist countries like China, Thailand, and Myanmar," saysNilesh Farkade, a student of mass communication, now working with the channel.
Officials from many other channels had visited Lord Buddha's office to learn the new technology with which its contents are broadcast in the country without going to Delhi or other metro cities. "It has good backup facility with two dedicated four MBPS lines and invertor which can last up to 10-12 hours," adds Farkade.
The channel plans to cover the annual Dhamma Chakra Din celebrations to be held at the historic Deekshabhoomi where Dr Ambedkar first embraced Buddhism. "We will be setting up a dedicated studio on the premises and will show non-stop coverage for complete two days. We recently covered the Sri Lankan President's visit to Sanchi Stupa in Madhya Pradesh and also covered some programme in Bihar and in Mumbai's Chaityabhoomi," he says.
Some shining knights
Kunal Kamble | Cameraman
This HSC failed boy was working as a daily wager till he came in contact with Sachin. He took intensive training in operating cameras from his mentor and worked for a local channel for some period. When Lord Buddha channel started, he returned to join his mentor as head technician of the channel. His father works as a carpenter. Now, the entire team of cameramen works under him.
Nagesh Moon | Camerman
This youngster used to work as cleaner with the Nagpur Municipal Corporation. He is also SSC failed and approached Sachin when he got frustrated of his meagre salary. Sachin trained him in camera techniques and employed him in the channel.
Nikhil Kamble | Cameraman-cum-sub-editor
He also shares the same story as he too failed to clear SSC exam. He was also working in a local channel office as a peon. Sachin also trained him in camera techniques and now he is posted as a cameraman-cum-sub-editor at Lord Buddha's office in Delhi.