Look how far the 'Statue of Unity' has come

The world's tallest statue is nearly complete, with construction workers reaching waist height of the towering near 182 metre monument to the late independence leader Sardar Vallabhbhai Patel.
After nearly five years of construction, the monument, called the Statue of Unity, is set to stand at 182 metres tall — almost twice the height of the Statue of Liberty and nearly 100 feet higher than the current record holder, China's Spring Temple Buddha.
On Saturday, it was reported that the gigantic statue in Narmada district of Gujarat would be over by October 25, ahead of Sardar Patel's birth anniversary on October 31.
Set on on Sadhu Bet, a small island in the river Narmada, one km from the Sardar Sarovar Dam, is being constructed at a whopping cost of Rs 1,989 crore.
The statue will stand at five times the height of Rio De Janeiro's famous statue of Christ The Redeemer and more than double the height of Russia's imposing The Motherland Calls statue in Volgograd.
Millions of tonnes of cement and steel have been shuttled to the site and recycled iron was used for the statue's foundation. Thousands of labourers and hundreds of engineers are working on the project.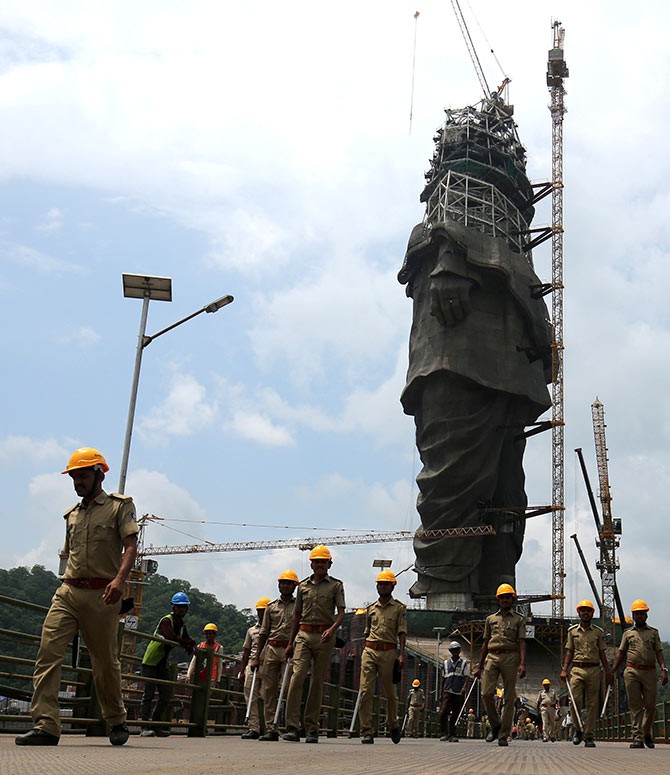 The Statue of Unity will have a visitor's centre and a viewing gallery at 501 feet, providing 200 visitors at a time a panoramic view of the surrounding areas.
Adjacent to the attraction, there will be a three-star 128-room hotel.
The foundation of the Statue of Unity was laid by Prime Minister Narendra Modi on October 31, 2015. However, the work on the project started in December 2015.
The purpose behind the statue, as stated on the website, is, "The statue will not only remind every individual of our great nation's freedom struggle but will also inspire the people of our country to inculcate Sardar Vallabhbhai Patel's visionary ideologies of unity, patriotism, inclusive growth and good governance.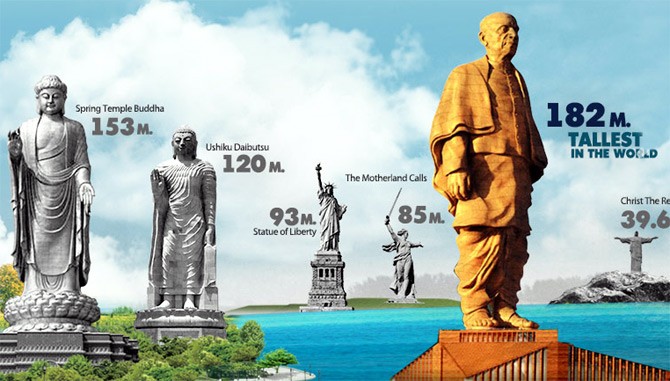 "This monument will not just be a mute memorial like the rest, but a fully functional, purpose-serving tribute that will spur all round socio-economic development, in the form of better connectivity, healthcare & education infrastructure, research centre for agriculture development and various tribal development initiatives."
However, the project has invited its fair share of criticism, with some questioning the amount of money being spent on it. Some argue the expenditure for the statue should go towards other priorities like women's safety, education and agricultural schemes.