Local passengers create ruckus at Butibori Stn during ticket checking, block Vid Exp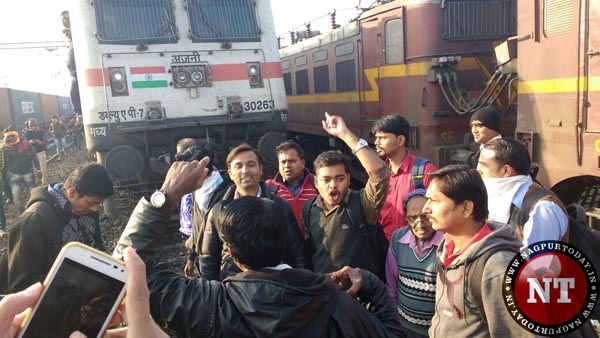 Nagpur: A group of local passengers created ruckus during a routine ticket checking between Wardha-Nagpur and in the process blocked Vidarbha Express throwing rail traffic haywire for some time on Thursday (January 12) morning.
According to information, the daily up and down local passengers resorted to protest at Butibori Railway Station during routine magisterial ticket checking. The local passengers burst into anger over alleged misbehavior by RPF personnel. Over 2000 passengers resorted to protest and even blocked Vidarbha Express passing through the spot at that time.
According to sources, ticket checking in all the trains is going on. A large number of local passengers travel up and down between Nagpur and Wardha stations. Such passengers have to procure monthly passes for the travel. However, many ticketless passengers on the route travel in many trains. Hence routine ticket checking is undertaken frequently. But during the checking some RPF personnel reportedly misbehaved with the daily local passengers sparking protest.