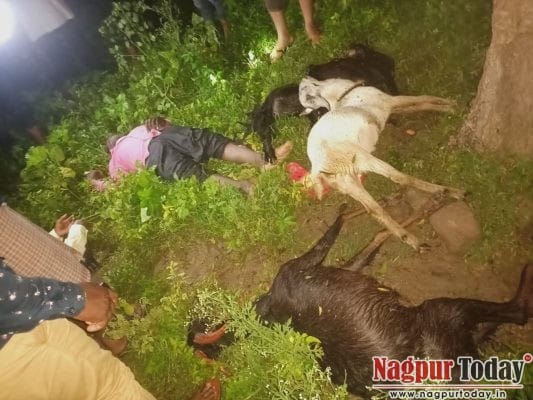 Nagpur: Lightning strike killed a 60-year-old man and five goats that he had taken for grazing to a farm in Suraj Nagar, on Monday afternoon.
The deceased has been identified as Dhalsingh Rathod, a resident of Hanuman Nagar, Raipur (Hingna).
According to sources, Rathod had taken the goats for grazing on Monday. As he did not return home till evening, his family members started searching for him. Following which family members discovered the bodies of Rathod and goats in a farm owned by Bang in Suraj Nagar.
Vinayak Mundhe and Vasant Shedmake, Police Constables, conducted panchnama and sent Rathod's body for post mortem to Rural Hospital, Hingna.