Light Of Hope Foundation conducts cleanliness drive at Futala Lake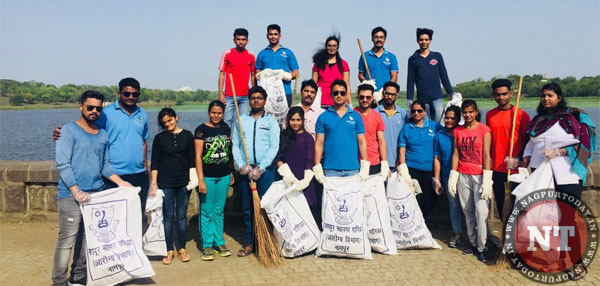 Nagpur: Members of Light Of Hope Foundation undertook "Beat the Plastic" drive at Futala Lake. The members collected plastic waste, cleaned the entire lake premises and also carried awareness among the youth & aenior citizens for avoiding usage of plastic material.
The event was conducted in presence of Akshay Patil, Prasad Mujumdar, Dr. Madhuri Rao, Pratiksha Pohankar, Chinmay Khanzode, Aarti Pande, Padmaj Patil, Kaustubh Awaley, Pamendra Rahangldale, Aditya Wadekar, Anit Rokde, Shivani Karnik, Devin Ukeybante, Ankush Kharate, Bhavika Reddy, Chandresh Patle, Gauri Awaley, Akansha Shahu, Akshay Kotate, Trupti Nagrare and Harshad Dasre.