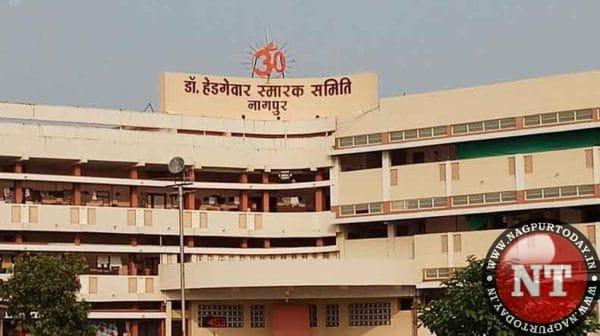 Nagpur: An anonymous letter received by Sakkardara police in Nagpur has created sensation and also put the city cops on their toes. The letter threatened to blow up RSS Headquarters at Reshimbagh and Kavi Suresh Bhat Hall in the city. What is more baffling is that the letter was purportedly written by an Executive Engineer of Mahatransco (Maharashtra State Electricity Transmission Company Limited – MSETCL). He has been detained but his identity has not been disclosed, the media reports said.
According to reports, an anonymous letter was received at Sakkardara Police Station in Nagpur on November 25. In the letter, a threat was doled out that the RSS office at Reshimbagh, Bhat Hall near Reshimbagh would be blown up. Along with this, a picture of a bomb was also drawn on the letter. After receiving the anonymous letter, the police force got activated. A special team of Sakkardara police station was established and was searching for the person for several days. Through CCTV, the police detained a person who dropped an anonymous letter in the post office at Zero Mile, Nagpur. He was thoroughly interrogated and the man confessed that he wrote the threatening anonymous letter, reports said quoting the police.
Currently, the police are conducting a thorough investigation of the engineer and it is reported that he is telling the investigators that he did this because his mental state was not good. Meanwhile, a Mahatransco program was scheduled to be held at Bhat Hall on the day on which the threat of blasting was written in the letter.
The police suspect that this anonymous threat was given because the accused Executive Engineer wanted the program not to take place. Police are investigating in that regard whether the accused wanted to blow up the RSS office or to disrupt the Mahatransco programme.