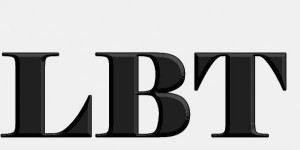 Nagpur News.
Under the guidance of Municipal Commissioner Shri Shyam Wardhane,  DyMC Shri Pramod Bhusari, LBT team lead by LBT Assistant Commissioner Mahesh Dhamecha ,LBT Officer Rajesh Meshram, Jichkar  and LBT Inspector Sanjay Mendule , Nitin Sakore, Dilip Mate, Ashok Deshmukh, Ramesh Padghan,, Khobragade and drivers Tandulkar & Lonare made a search at R S Traders, a dealer in Electronics Goods and home appliances, near Jaripatka Police Station, Ring Road, Nagpur.
The dealer R S Traders, although registered under LBT had not made any LBT payments so far. The dealer had not maintained any purchase register as required in LBT Rule 19. thus the dealer had not disclosed any of the purchases made so far. Further the dealer had not disclosed his godowns in spite having godowns at 3 place. The inventory is taken and the record of purchases and sale is being called to fix the LBT liability including penalty.
LBT income including transit and stamp duty from April 2013 to Dec 2013 is Rs. 246 crore as against the octroi income of Rs. 353 crore during the same period last year.
Time and again, it is being observed that many dealers are not issuing sale bills to their customers, as required in Rule 22. Many dealers have not yet prepared purchase register. Further, all the purchases are not being shown in the purchase register and lot of goods are being brought in through some kutchha or cash transaction and such purchase records are not being disclosed. Many dealer who are genuinely paying LBT are suffering from LBT evaders  as unhealthy competition is created in the market due due such evaders, as such dealers are selling the products at lesser price, thereby causing loss to guanine dealers as well as Corporation.