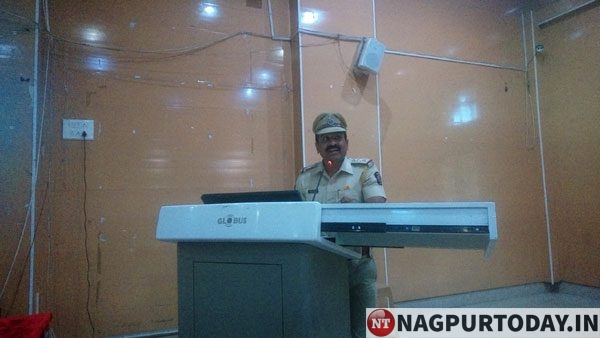 Nagpur: "Crime is better prevented that investigated or convicted. Thus it is essential to maintain law and order which ultimately help in crime control, resulting in India's overall development. As no country can process with increase in crime rate," said ACP Traffic Ashok Bhagul here on Thursday.
ACP was delivering a key note address on "Importance of Policing in Criminal Investigation, Cyber Crime and Traffic Awareness" at Government Institute of Forensic Science, Civil Lines on the occasion of 'Science Day 2019'.
"Cyber crime is one of the most serious and sensational crime which can victimise anyone with just a single call. Thus disclosing your private details, picture, should be avoided over call or texts," ACP suggested students and further added, "Knowing and standing up for our rights is not the only aspect of ideal citizen but too full fill one's duties and responsibilities towards nation too."
While recalling iconic dialog "Police walo se nah dosti acchi Nah dushmani" Bhagul asserted that, "No one likes to have enemy, so it's better to have friends instead. As the recent conflict with Pakistan as sparked new tension between two nuclear power countries"
ACP Traffic also expressed his concern on increasing accidents that claims over 1.5 lakhs life every year and asked to students to follow and convey this message to thief family as over 90% of accidents are caused due to human error.
He also interacted students in interesting manner on this occasion, rather than holding QnA session after his speech he suggested students to ask him question between he's speech so that no one will hesitate or forgets their questions.
Along with colleges staff and students Dr Vijay Thakre, Jayram Khobragade were prominently present during the event.
By Shubham Nagdeve