"Land Allotment Letters" handed over to AIIMS & IIM by MADC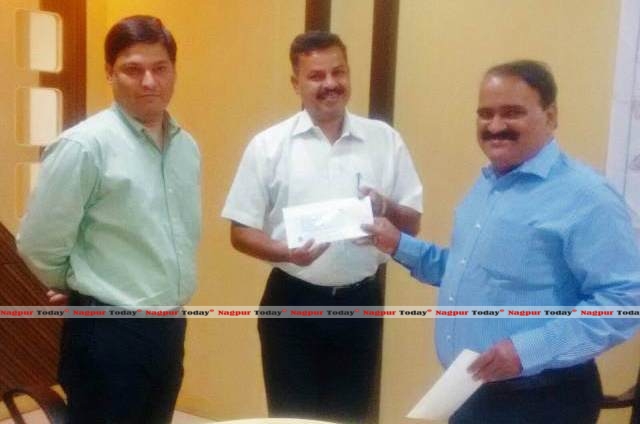 Nagpur: Under the central sector scheme, Pradhan Mantri Swasthya Surksha Yojana ( PMSSY) with the objective of correcting the  imbalances in avaibility of affordable reliable tertiary level health care and for quality medical education , Govt. Of India under the Ministry of Health and family welfare has planned to set up AIIMS at Nagpur.
Similarly management institute of National repute, IIM has been planned at Nagpur. Both the institutes are coming up in MIHAN at Nagpur.
The allotment letters in this regards were handed over to the representatives of AIIMS Dr. Ravi Chavan, the Nodal Officer, AIIMS, Nagpur and Lt. Col. Makrand Alur (Retd.), the Project Administrator resp. at the hands of Vishwas Patil (IAS), VC&MD, MADC in the presence of Sachin Kurve , Collector Nagpur and Joint MD, MADC Ltd. S.V. Chahande, Advisor(Tech)., MADC, S.K.Chatterjee,C.E. MADC, Prakash Patil, Dy. Collector, Ashok Chaudhary , Dy. Collector, MADC, Asha Pathan, Deputy Collector, C. Bankar, Sr, Architect, MADC,) Atul Thakare, Marketing Manager, MADC, Deepak Joshi, PRO MADC, Digamber Lungare, Asst. Town Planner, MADC and Keshav Ingole, Consultant (Electricals) were present at the occasion.
MADC, in its allotment letter has requested to AIIMS & IIM to carry out the work of plot demarcation and the joint measurement at the earliest and submit the necessary plans for the construction of building for obtaining necessary approvals from MADC and the competent authorities.
Very soon, the "Possession Letter" of the land will be handed over to AIIMS and IIM at the hands of Devendra Fadnavis, Chief Minister of Maharashtra and Chairman, MADC Ltd. and Nitin Gadkari, Union Minister, Govt. of India and Chairman MIHAN Task Force.
Going by this happy development the AIIMS and IIM Nagpur may become a reality very soon. The intention of Central Govt. is to develop the AIIMS as a model Medical Teaching and Medical Research Center. On the same lines the IIM is planned as a Model Management Institute at Nagpur. The Govt. of Maharashtra has agreed to provide land, and other required infrastructure such as suitable road connection, sufficient water supply Electricity and other regulatory clearances. MIHAN is selected for its world class infrastructure and strategic location. The cost of construction of the new AIIMS would be met by the Central Govt. under PMSSY.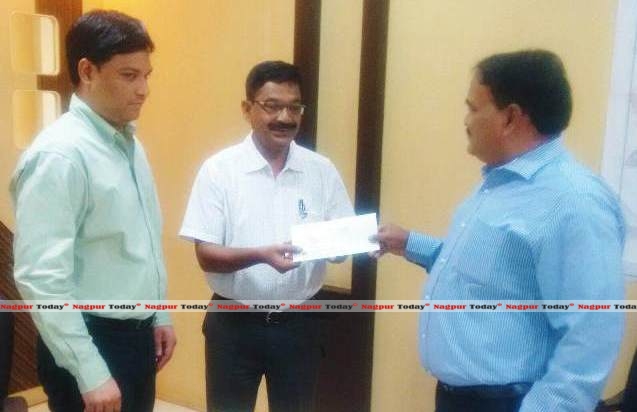 These two new projects will generate large number of employment for the project affected people of MIHAN and local people of Nagpur. It is to be noted that within 20 days of taking charge as VC&MD of MADC, this was the third visit of Vishwas Patil to MIAHN Nagpur which provided a much needed momentum to the most ambitious project of Vidarbha region. Patil also interacted with the existing and upcoming investors of MIHAN and appealed them to expedite their works in MIHAN and assured them for all the cooperation from MADC.