Nagpur: Deterioration of air quality is not only in the national capital but even the orange city has also been covered with cloud of unhealthy smoke and pollutants which will continue to engulf the city, putting the health of residents at risk.
According to health experts, exposure to smog can severely harm our health in a number of ways. It can cause or aggravate allergies, bronchitis and asthma and also spoil eyes and most prominently the skin.
Arfi Lamba the celebrity actor of Slumdog Millionaire opined,"SCLC skin care is proven and dedicated to enhance the natural beauty and correct the faults by providing the customized treatments. SCLC is one of the most comprehensive state-of- the-art cosmetic clinic in Delhi and Chennai which is now available in Nagpur too with KUTZ."
The concern for clients is paramount importance and KUTZ-SCLC ensures a superior level of service, safety and efficacy through its highly-skilled team of experienced aestheticians and skin therapists.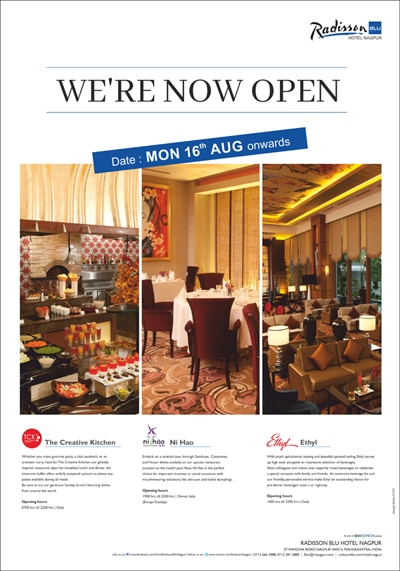 Dr Jai Madan opined, "Most people adopt only symptomatic approach and do not know how to treat various skin problems; they are often unable to identify the root cause or the right products to use, but specialised treatment gives them a lasting advantage."
Satnam Toor the center In-charge for Nagpur shared her experience, "Although the best defensive approach to combat smoke and pollution is to avoid or spend less time outdoors, there are some easy, proven remedies with the touch of the nature that can help to beat the negative effects of toxic smog and air pollution. These include- Kiwi Mask, Watermelon Mask, Moisturizing Deep Cleanser and Vitamin C-Skin Enhancing Gel. The center also offers services like- Anti-Ageing, Weight Reduction, Hair, Skin Tightening and Skin Lightening. These are very effective especially when applied by a skilled personnel". Said Ms Satnam," After the association today with SCLC, all these are available under one roof at Kutz- Mount Road, Sadar Bazar, Nagpur". Priyanka Tyagi, a cosmetologist/dermatologist for the celebrities, is the chief consultant of the endeavor.
The press conference was organised at the Hotel Tuli Imperial. The event witnessed the presence of celebrity Chief Guest Pooja Bedi and Guests of Honour Dr Jai Madan- Life Coach and Renowned Astrologer, Charu Parashar- International Fashion Designer, Arfi Lamba-Actor, Karan Bharadwaj- Celebrity Blogger (BoW Fame), Sonal Jindal- Fashion Entrepreneur (Medusa).