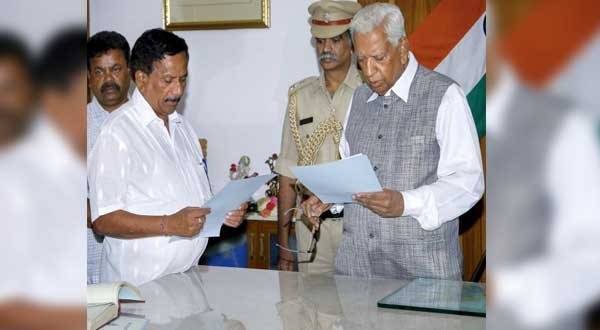 The Supreme Court to hear Congress-Janata Dal-Secular combine's plea challenging Karnataka Governor Vajubhai Vala's decision to appoint K G Bopaiah as the pro tem speaker to conduct the crucial floor test, today at 10.30 am.
Yesterday, late night, Chief Justice of India Dipak Misra decided to list the matter before the three-judge bench, headed by Justice A K Sikri, which has been hearing the case.
The matter will be heard by the bench, which also comprises Justices S A Bobde and Ashok Bhusha, much ahead of the trust vote slated at 4 pm.
The Congress-JDS plea, filed through advocate Dev Dutt Kamath, was placed yesterday evening before the registrar of the top court but some defects were pointed out in it, which were later corrected.
The cured plea was submitted last night at the registry and the registrar of the top court rushed to the residence of the CJI for directions on the listing of the matter.
In the application, the combine has demanded setting aside of the decision to appoint Bharatiya Janata Party MLA Bopaiah as the pro tem dpeaker saying it was contrary to the tradition, as per which the post goes to the senior-most legislator.
It termed the governor's action as a "brazen unconstitutional" act to appoint "a junior MLA as the pro tem speaker.