G.H. Raisoni Law School, Nagpur has organized a three days KSHAN NATIONAL LAW FEST 2015 which commenced from 27th February 2015 and will continue uptill 1st March 2015. The Inaugural Function took place from 6 p.m. at Vivekananda Hall of G.H. Raisoni Law School. Dr. Shrikant Komawar, Director, BCUD RTMNU was the guest of Honour, Dr. Vinayak Deshpande, Vice Chancellor RTM Nagpur University was the Chairperson and Justice Ashok Bhangale was the Chief guest of the function.
In this Moot Court Competition 26 teams from every corner of India including GNLU Gujrat, NUJS Kolkata, RGNUL Patiala, NLU Odisha, NLU Bhopal and Symbiosis Law School, Pune etc. will be participating. The Preliminary Rounds of the Moot Court Competition will be held on 28th February in addition to the Personality Contest which will be organized in the afternoon session. On the 3rd day, the Semi Final and the Final round of the Moot Court Competition will be conducted.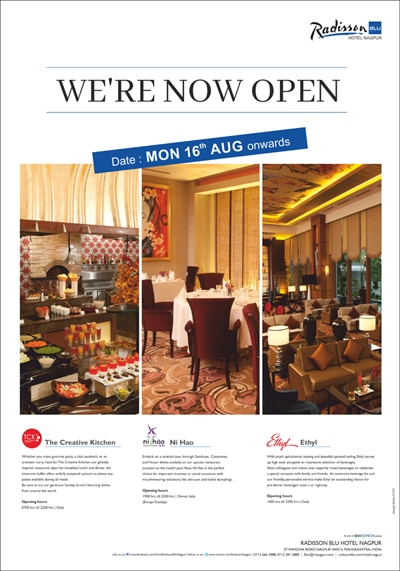 The Valedictory Function will be held in the gracious presence of Hon'ble Judges of Bombay High Court, Nagpur Bench namely Justice Prasanna B. Varale, Justice Sunil B. Shukre and  Justice Zaka A. Haq.
The prizes for the said competition are sponsored by well known personalities of city. The BEST TEAM prize of Rs. 11,000/- is sponsored by Adv. Shyam Dewani in the memory of Late Dayaram Dewani, following it will be the runner's up prize sponsored by Dewani Associates of Rs. 7,000/-. The individual prizes for the best speaker is sponsored by Divya Joshi of Rs. 3,000/- and second best speaker prize of Rs. 2,000/- is sponsored by Lambat and Associates. The best memorial prize is sponsored by  Adv. Mihir Puranik of Rs. 2,500/- and the best Researcher Prize of Rs. 2,500/- is sponsored by Shefali Gangwani.