Nagpur Today:
'Kshan- Moment-a-Vita', the 10th National Moot Court Festival, 2015, organized by GH Raisoni Law School proved to be an immense learning experience for the participants, and the Conclave concluded with a valedictory function with Justice ZA Haq, Judge Bombay High Court, Nagpur Bench, Justice SB Shukre and Justice PB Varale as the Guests of Honour.
Dr. Jayant Aparaji, Principal, GH Raisoni Law School was also present. Many teams from across different cities turned up to participate in the conclave. Dr. Jayant Aprajit, Principal GH Raisoni Law School welcomed and felicitated the guests by Shawl, Shreefal and a Kshan Memento.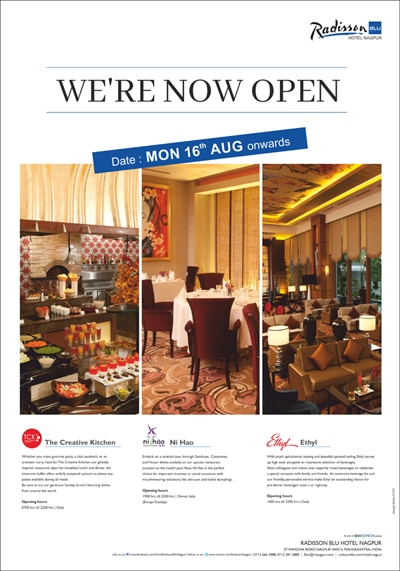 ILS Pune won the first prize in the competition. They received a cash prize of Rs 11,000 and trophy whereas GNLU, Gandhinagar, Gujarat came up as the runners up team with the second prize of Rs. 7000 and a trophy. The best mooter's title was bagged by R Anupam Pillai of NLU, Odhisa with a cash prize of Rs. 3000 and a trophy and the second best mooter was bagged by Varun Mathur from Amity Law School, Delhi. The best Researcher was awarded to Shireen Priya, Symboisis Law School, Pune with a Cash Prize of Rs. 25,000/- of Symboisis Law College, Pune and a trophy. The best personality male was won by Kashish Manikar of SVKM Pravin Gandhi, Mumbai and the best personality female was Aishwarya Prasad, Christ University, Bangalore.
On this occasion, Justice ZA Haq highlighted the best qualities required for a lawyer. He was thrilled seeing the research of the participants and wished they continue the same hard work forever. He concluded by wishing the students good luck for their future. Justice SB Shukre in his speech told the students that advocacy is not a trade or business but a noble profession. The first duty of every lawyer is to ensure justice. He concluded quoting, "A good lawyer has good knowledge of law but a great lawyer is good at knowing the mind of the judge."
Justice PB Varale entitled the participants to be the emerging power of lndia by calling them 'Youngistan'. He also compared Dr. Aparajit to MS Dhoni as the best captain for the college. He advised the students to read more and more books and advised to keep the fire of contributing for the society alive.
PICS BY : Atharva Chandorkar