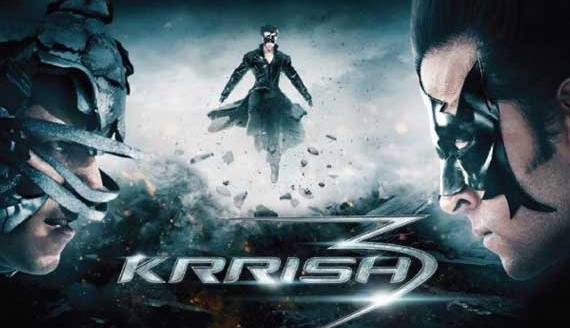 Nagpur News.
While lakhs of Krrish fans have been waiting desperately for the movie's sequel, it finally hit the screens on Friday ahead of Diwali. The festive season geared up for some great filmy moments with this release. If initial response to Krrish 3 is anything to go by, the film certainly stands tall against the sky high expectations of the desperate audience. The craze at the Nagpur single screen cinema halls and multiplexes was quite a blast. The first show ran to packed houses at almost all the exhibiting screens. The upcoming holidays would certainly maintain the flow of the stream. Seeing the thunderous response to the movie, analysts have already predicted the movie could break all previous box office records.
"In this movie the word of mouth would help more than reviews and this is the igniting point for any movie to make the kill at the box office," said one of the multiplex owners in Nagpur.
Although the distributor of the movie in the city Shirrang Films, Amravati, has set stiff terms and conditions, the exhibitors were left with no option but to accept them all, given the rocketing business the movie is expected to make. However, few of the cinema halls like Panchsheel cinema refused to bend and refrain from releasing in onto their screens. Ultimately, this did not make any difference in making the movie buffs rushing to queue up at the ticket counters exhibiting the movie.
As for the first show report is concerned, the audiences have much in positive to spread a word of mouth about this movie. The never before seen VFX medium clubbed with superlative performances by Hrithik Roshan in a compelling triple role and Kangana Ranaut in the chameleon mutant along with the best in class background score have certainly contributed for great adrenaline rush among the viewers.
Film trade analyst Komal Nahata was also thrilled at the opening responses the movie saw in Nagpur theatres. He commented on his post at a microblogging site, "Krrish 3 oven-fresh news: Nagpur opening great: Sangam Cinema 16636; Inox Poonam 27838; Inox Jaswant 16786;Cinemax 1st show 37229, 2nd show 31548. Most cinemas report, all shows full in advance. Such madness is rarely seen. And this is pre-Diwali!."
The advance booking is as good as it was for Chennai Express and opened like that all across India. Once holiday starts it will do amazing business. It can be in the league of Rs.200 crore. Going by morning show, it's looking good.
Trade analyst Taran Adarsh posted, "The pre-Diwali period is always considered dull by the industry. But an event film like Krrish 3 can change the mindset."