Nagpur: Krishnapatnam the country's largest all-weather; deep water port on the east-coast of India is all set to revolutionize the EXIM trade dynamics for the east-coast of India. Well poised to offer the most efficient and economical route for the EXIM trade activities bustling through the eastern corridor, the multi-modal connectivity model of the port has been in the recent past drawing special focus on Nagpur, Vidarbha and the other trade heavy regions of central and southern India.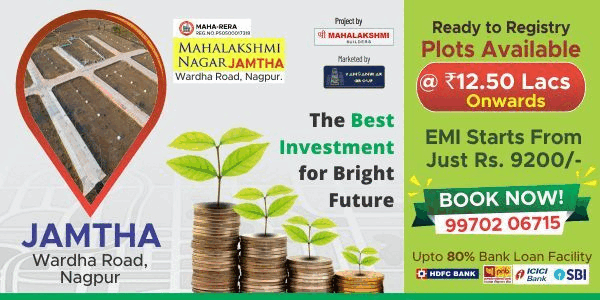 Cargo shipment through Krishnapatnam Port seeks to usher in the desired efficiency in logistics and supply chain management by offering the most ideal route for the traders. The port is also staged to offer efficiency in transit time for all the cargo hailing from China and other South Asian countries into Nagpur and the surrounding regions. As a part of is multi-modal connectivity model the port is currently building its association with CONCOR to launch its regular train service connecting Nagpur with the Port.
Commenting on the occasion CEO of Krishnapatnam Port Company Limited Anil Yendluri said that apart from enhancing route optimization and offering reduced transactional costs and overall lead time, Krishnapatnam Port is built to offer a multi-modal connectivity model which boosts the universal interests of the traders and consignees utilizing our port services. Our world-class and technology driven infrastructure further reiterates our claim to offer the most convenient and trade efficient gateway on the eastern periphery of the country.
Anil Yendluri while addressing the media personnel claimed that presently we are importing pulses and palmoline.
He also claimed that they have the deepest port with 18.5 feet port and capable of managing a ship of one lakh ninety two thousand tons carrying capacity.
The port's strategic location clubbed with its vast hinterland makes it a preferred choice for inter and intra cargo movements originating from the central and southern parts of India.  Import and export cargo shipments from Nagpur have been taking farfetched routes resulting in escalated transport costs while kill losing out on time.
Commenting on the occasion Director of Krishnapatnam Port Container Terminal Vinita Venkatesh said that Shipping over KPCT can shave off at-least one week's transit time for Nagpur imports and exports when compared to shipping over west coast ports, especially for eastbound cargo. KPCT offers an excellent rail connectivity partnership with the country's largest rail operator and excellent east bound and westbound shipping services from the world's largest liner companies.
Traders, CHAs and forwarders in Nagpur are encouraged to extend their licenses and operations to KPCT and benefit from a surge in their business, she added further.
The current transit time from China to Nagpur via JNPT on the older routes which ranges between 22 to 25 days can be drastically trimmed down to 15 to 18 days via KPCT. Similarly from Yangon to Nagpur via JNPT transit time is 12 to 15 days where as via KPCT transit time is 7 to 10 days thereby providing huge economical and transactional benefits.
The port's strong connectivity with rails & roads and its service on smooth cargo movement is rapidly building on its preference as an excellent trade route.
About Krishnapatnam Port Container Terminal
Krishnapatnam Port Container Terminal, spread across 36 hectares, is a world class container terminal with outstanding services, facilities and state-of-art infrastructure. It's a terminal which connects demand with supply, industry with port, rail and road with port and capital with business making Indian exporters and importers globally competitive. Located in the Nellore district of Andhra Pradesh, it's a 24×7 all weather terminal with no tidal restrictions. The terminal has a total capacity of 6 million TEUs. The vast area, state-of-the-art equipment, deepest draft in the county, efficient & transparent operations and unparallel road & rail connectivity is transforming KPCT into the Container terminal of future on the East Coast of India.5 Super Post-Panamax Quay Cranes of Doosan make are equipped to handle safe working load of 41 MTs (single) / 65 MTs (twin) / 85 MTs (underhook) and has an outreach of 23 rows across the vessel. These cranes can handle the largest container vessel floating in the world today. To provide top class services the terminal has strategic tie-ups with Main Line Operators (MLOs) & Feeders, Freight Forwarders, CHAs, Logistic Service Providers & Transporters, Container Train Operators (CTOs) and Inland Container Depots (ICDs). In addition to this the terminal has a dedicated customs facility with functional EDI (electronic data interface) to process all the documents to enable faster clearance of consignments.