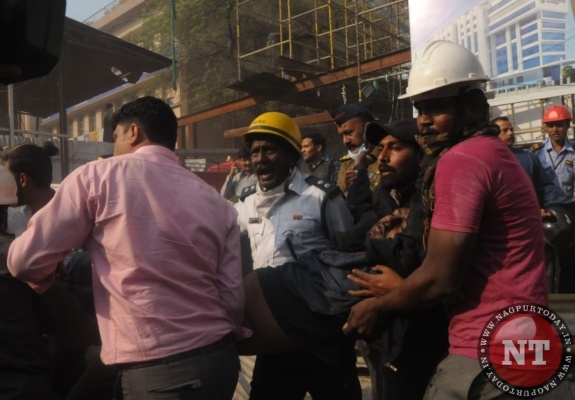 Nagpur: The massive fire that broke out at an under-construction 10-storied building of Kingsway Hospital near Kasturchand Park had turned property worth 42 lakhs into ashes. Fortunately no casualty was reported in the incident, revealed a report from Fire Department.
Fire had broke out the under construction building during the noon hours on Wednesday. Some workers were engaged in fabrication and furnishing work in the auditorium which sparked the flames and later gutted foam, furniture and other materials. Flames spread from fourth-fifth floors of the building and blocked access to the stairs.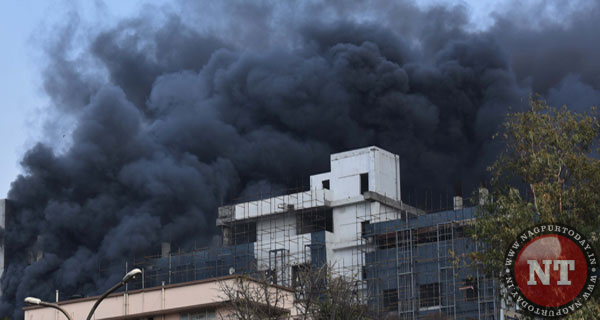 A team of firefighters led by Chief Fire Officer Rajendra Uchake combated the inferno. As many as eight fire tenders from Fire and Emergency Services Department of Nagpur Muncipal Corporation (NMC) were pressed into service for more than an hour to douse the flames. With the assistance of turntable ladder, firefighters rescued the workers.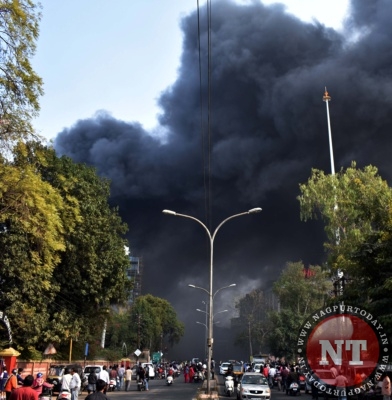 The Fire Brigade personnel rushed eight persons, including three women, whose condition started deteriorating due to smoke inhalation, to Mayo Hospital. Two of them were in an unconscious condition.
Panic gripped Mohan Nagar residents on Wednesday, as thick black smoke was intensely billowing from rear side of the under construction hospital building and workers trapped in the structure started shouting for help. The smoke was so vast that it was visible from all nearby squares. Though the black smoke had engulfed the entire area, some persons managed to rescue a few workers using ropes.