Nagpur News : In another case of Doctor's negligence, the family members of a patient had alleged that a doctor left a cotton swab in the stomach during an operation performed on her at Matru Sewa Sangh Hospital situated at Sitabuldi Hospital.
Sunil Goklani aged 34 years and a resident of Plot no 365, Sindhi Colony, Khamla is a vegetable seller and father of two daughters. His pregnant wife, identified as Kanchan Sunil Goklani aged 28 years, was admitted in Matru Sewa Sangh Hospital, Near Jhansi Rani Square, under jurisdiction of Sitabuldi Police Station on March 30, 2014. She was undergoing treatment from March 30, 2014 to April 8, 2014.
She had to undergo a caesarian section to deliver the couple's third child, who also happened to be a baby girl. A few days after the operation she started complaining of stomach pain. Since Goklani is a poor vegetable vendor, he took his wife and showed her to a family doctor near their home in Khamla. This doctor suggested that Kanchan should be shown to admitted as soon as possible.
On the basis of this advice, Sunil took his wife to Eastern Hospital, Telephone Exchange Square, Near Dhawde Mohalla, Wardhaman Nagar. When the pain continued, Dr Mohan Kumar of Eastern Hospital gave some antibiotics and pain killers. When the pain did not diminish, he suggested Kanchan should undergo some diagnostic tests which included Sonography, MRI etc. Kanchan underwent the diagnostic tests from Meditrina Hospital in Ramdaspeth on April 16, 2014. The test results showed some object near the uterus which looked like cotton.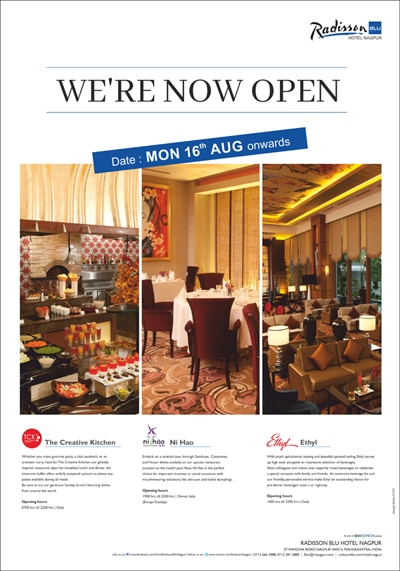 Sunil Goklani became very sad and confused and worried what he should do next. He contacted the President of Yuva Kranti Manch Panju Totwani and told his problems and the problems faced by his wife to Panju Totwani and Social Activist Tinku Digwaha and others. After hearing all the problems, Panju Totwani, Tinku Digwaha and their team went along with all the documents and the test results to Matru Sewa Sangh Hospital.
There they spoke with the Secretary of Matru Sewa Sangh Lata Deshmukh. Initially, she did not accept the onus of the problem. But seeing the strong crowd where her fake assurances would not matter much, she called President Aruna Sudhir Babulkar. Panju Totwani, Tinku Digwaha and others spoke with Aruna whereupon she took the Xerox copies of all the documents and the test results etc. Lata
Deshmukh said she will conduct a detailed enquiry into the matter and she also assured that they will take strong action against the doctor who has made a mistake. Panju Totwani and others asked her who will bear the cost of the operation and subsequuent treatment, Lata immediately spoke with Dr Mohan , Kanchan's present doctor and asked if there was cotton shown in the Sonography. Dr Mohan clarified that cotton like material or object is present in the stomach. According to him, it could be a cyst or pus. He added that it could also be the result of low immunity, which could have resulted in an infection. Dr Mohan clarified that unless we operate on Kanchan, nothing conclusive could be said at the.
Dr Aruna Babulkar explained that whatever is present, we will discuss peacefully and draw a safe and mutually beneficial conclusion. She said that shouting would only send a wrong message to the other patients.
Till the writing of the story, the discussions is still on.
Nagpur Today reporter spoke to Dr Mohan of Eastern Hospital; he said that at the moment the condition of the patient is not critical. However, the patients have to be operated soon. When asked if there was a cotton in the stomach? He once again clarified that cotton like material or object is present in the stomach. It could be a cyst or pus.
He added that this operation is not possible in his hospital but some hospital where proper ICU with all technicians and other specialists exists. He added that the operation could be done at Matru Sewa Sangh Hospital itself.
When Nagpur Today spoke to Panju Totwani, Tinku Digwaha and others, they said that a poor and needy person should get justice and favourable treatment. If not we will intensify our agitation against Matru Sewa Sangh Hospital.
What remains to be seen is what happens to a poor patient.
By Ravikant Kamble, Samuel Gunasekharan and Pics by Amol Gajbhiye.