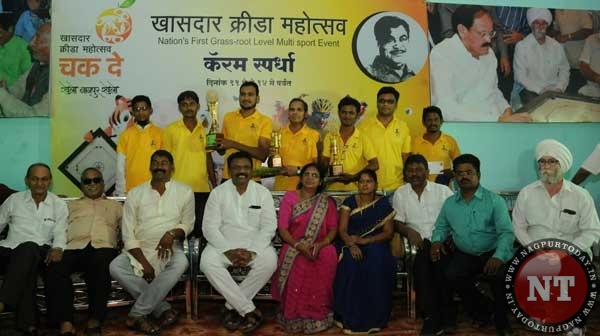 Top seed Nilesh Jambhulkar, lived up to his reputation as he defeated Nikhil Lokhande to win the Vidarbha Ranking Carrom Tournament organised under ongoing Khasdar Krida Mahotsav at NIT Hall, Ashi Nagar. Om Krida Manda's Jambhulkar overcame Lokhande of Janata Vachanalaya in three games to win the coveted title. Jambhulkar had a stuttering start as he lost first game 15-16.
However, he bounced back and went on to win the next two (25- 14, 25-7). Earlier in the semis, Jambhulkar defeated AGRC's Raju Bhaisare 18-12, 25-2 while Lokhande recorded hard fought 25-19, 5- 16, 25-0 victory over Rai Club's Irshad Ahmad to enter the final. North Nagpur MLA Dr Milind Mane distributed the prizes in presence of mayor Nanda Jichkar, NMC Sports Committee chairman Nagesh Sahare, Prabhjyot singh Baccher, corporator Dhanvijay and others.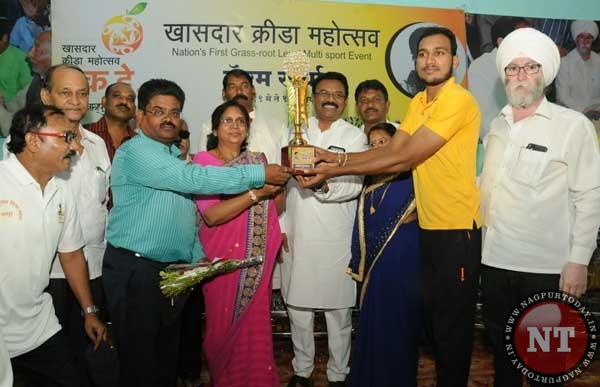 Results:: Nilesh Jambhulkar (Om Krida) bt Irfan Quazi (Rai) 18-11, 25-5; Rahu Bhaisare (AGRC) bt Gul Khan (Friends Club) 21-18, 22-5; Irshad Ahmad (Rai) bt Sakib Sheikh ( Janta) 25- 0, 25-4; Nikhil Lokhande ( Janta) bt Nitesh Bansod (J anta) 12-13; 23-8, 25-15. Semis: Nilesh Jambhulkar (Om Krida) bt Raju Bhaisare (AGRC) 18-12, 25-2; Nikhil Lokhande ( Janta) bt Irshad Ahmad (Rai) 25- 19, 5-16, 25-0.
Final: Nilesh Jambhulkar bt Nikhil Lokhande 15-16, 21-14, 25-07.