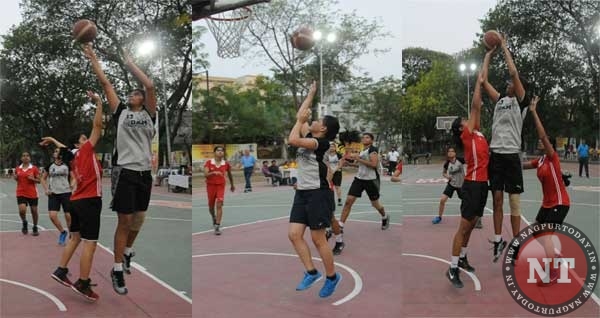 SKS women, NBYS men complete basketball final line-up
Saraswati Kanya Sangh (SKS) women and Nutan Bharat Yuwak Sangh (NBYS) men posted comfortable victories to qualify for the finals of the senior basketball championship being played under the Khasdar Krida Mahotsav on Thursday.
In the women's last game of the all-play-all semis league, Rasika Pande fired a game high 20 points and combined well with shooting guard Bhagyashree Kolwadkar as Saraswati Kanya Sangh (SKS) outplayed Vision Academy 61-40 to set the women's summit clash with Dharampeth Krida Mandal (DKM) slated to be played on Friday.
In the same way, NBYS men drubbed Dharampeth Krida Mandal (DKM) 76-59 to post their second victory and qualify for the finals. They will face the challenge of Vision Academy in the men's final on Friday evening. In their last league game Tushar Maske made most of his outside shooting to fire a game-high 23 points as a dominant start helped NBYS take control of the proceedings.
The quarter-wisew progress for NBYS read 22-4, 21-11, 12-22, 21-22.
On Friday the third place match in the women's section will be played between Vision Academy and NBYS while the men's game will be played between DKM and NBYS-B.
Both the men and women final matches will be played at the Gurudeo Nagar Krida Mandal (GKM) from 6pm onwards.
RESULTS (SEMIS LEAGUE, RD 3)
Women: SKS (Rasika Pande 20, Bhagyashree Kolwadkar 16) bt Vision Academy (Krupaee Sharma 12, Smruti Iyer 10) 61-40 (18-16, 14-6, 13-13, 16-5);
DKM (Shreya Dandekar 28, Mugdha AMraotkar 22) bt NBYS (Abha Lad 16) 69-39 (14-11, 19-6, 17-8, 19-14)
Men: NBYS-A (Tushar Maske 23, Bhavesh Kuchanwar 8) bt DKM (Saurabh Mankar 16, Nishanth 13) 76-59 (22-4, 21-11, 12-22, 21-22)