Khapa Police in action against sand thieves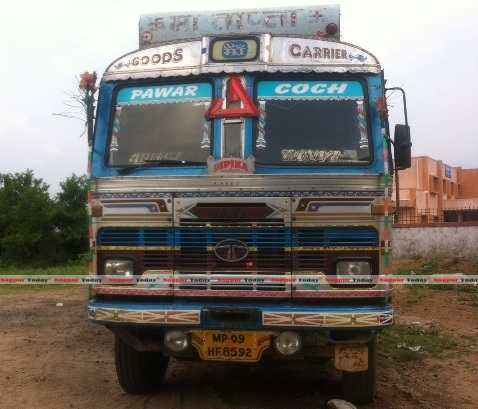 Nagpur: Under the jurisdiction of Khapa police station, the police, between 7.30 and 8.30 am on Sept 12, seized an illegally sand-loaded truck No. MP-09/ 8592 and arrested the ruck driver, named, Mohd Sadiq Abdul Hafiz, 40, resident of Multai, Chhindawara (MP). The seizure included 7 brass sand valuing Rs 7000 and the truck, total value about Rs 15,07,000.
Khapa police have registered a case under sections 379, 109 IPC against the accused driver and the truck owner. APSI Dilip Mishra is further investigating the case.