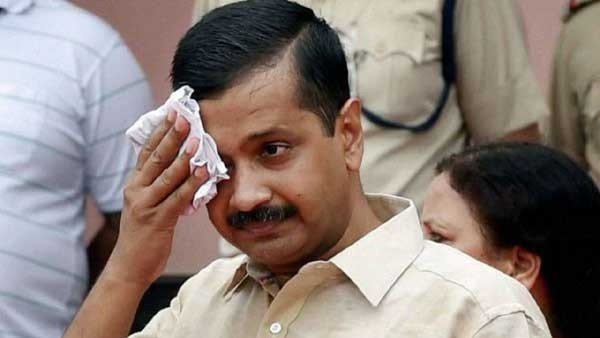 Delhi Chief Minister Arvind Kejriwal is likely to fly to Bengaluru today to join a 10-day naturopathy course, officials said.
According to officials at the CM office, Kejriwal has not been keeping well after ending the nine-day-long sit-in at Lt Governor's office.
During the protest, his blood sugar levels had increased and even insulin injections were not working on him.
"He is likely to leave for Bengaluru tomorrow to join a 10-day naturopathy course to control his sugar levels," the officials said on Wednesday.
The chief minister had attended the naturopathy treatment in Bengaluru in the past for chronic cough problem.
He was due to attend the course there last month itself, the officials said. Delhi Deputy Chief Minister Manish Sisodia said the sugar levels were 'troubling' Kejriwal and he had a prior programme to join the naturopathy course.
However, Kejriwal's visit to Bengaluru will delay his meeting with IAS officers.