Kejriwal calls Gadkari 'dhandebaaz' , adds his party were not scared of media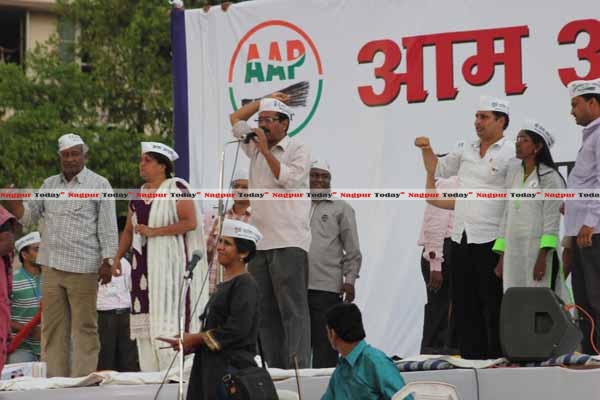 Nagpur News : Aam Aadmi Party convenor Arvind Kejriwal who is under severe criticism for his attack on media lashed out at former BJP president Nitin Gadkari during his rally in Nagpur on Friday evening.
Kejriwal who is touring Maharashtra ahead of Lok Sabha elections called Gadkari a 'broker'. Nitin Gadkari is BJP's candidate from Nagpur. Kejriwal addressing the rally said, "Gadkari has links to all the parties…he is not a politician, he is a 'dhandebaaz'."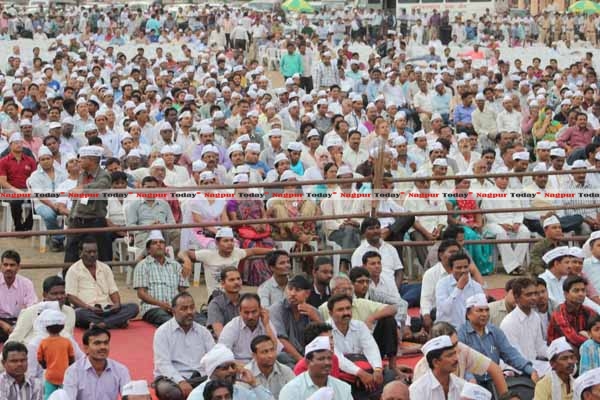 While hitting out at Gadkari, Kejriwal batted for AAP's candidate Anjali Damania. He also criticised Congress's candidate Vilas Muttemwar saying that the people in Nagpur have already decided to defeat him in the elections.
AAP has very strategically fielded Anjali Damania against Gadkari as the former had accused the BJP leader of grabbing farmers' land.
Kejriwal continued his volley of attacks on journalists and media houses saying that he and his party were not scared of media.
He once again accused the media of projecting Modi in exchange of money. He asserted that journalists indulging in such acts should be punished. "The media people spreading wrong propaganda should be punished. If any media house projects Modi as 'vikaspurush' in exchange of money then it should be punished," he said.