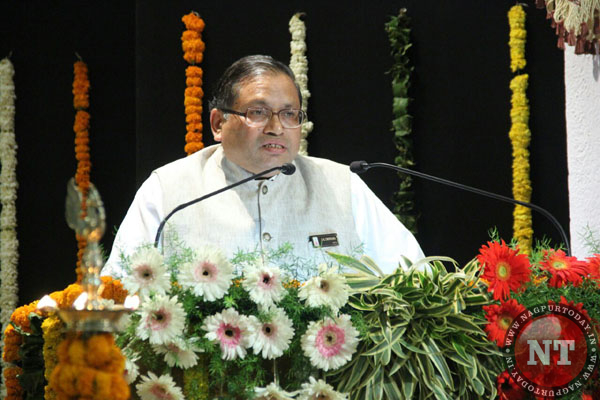 Nagpur: S K Chourasia, DGOF & Chairman/Ordnance Factory Board, Kolkata exhorted young IOFS Officers during their Valedictory Function to strive hard for 'Vinashayach Dushkrutam', the motto of Ordnance Factory Board. He was delivering the Valedictory Address of Indian Ordnance Factories Service (IOFS) Officers of 2016 Batch at a ceremony held at National Academy of Defence Production, Ambajhari Nagpur Monday afternoon.
He congratulated the young officers on joining one of the best services in a sense that they would be directly contributing to the defence of the motherland. He advised the young officers that innovation is the key to score a march in the field of defence production and towards that end, it's not the knowledge and skill but attitude of positiveness is of pivotal importance.
He reminded the dignitaries and young officers about 200 years of old culture of ordnance factories to pursue excellence and quoted two recent examples of up-gunning / upgradation projects – 130mm M-46 Russian Gun to 155 mm & upgradation of L-70 Light Field Gun. In both the cases, private sectors and foreign manufacturers could not meet the excellent standards displayed by products of ordnance factories. However, he cautioned everyone that they should not rest on past laurels and there is no room for complacency when national defence is facing challenges from many quarters. He appealed to young officers to zealously harp on modernization and said that example of Ordnance Factory Ambajhari need to be emulated.
Vishwanathan Ravindran, General Manager, Ordnance Factory Ambajhari and senior officers from various defence establishments in and around Nagpur were present during Valedictory Function.
S P Mishra, Addl DGOF and Member/Personnel –Ordnance Factory Board also spoke on the occasion and stressed resource optimization and diversification for efficiency of the system.
Rajnish Lodwal, Sr Principal Director-National Academy of Defence Production welcomed the guests and congratulated sixty officers who completed their comprehensive training of two years successfully. He reminded these young IOFS officers of Charles Darwin's famous saying that it's not the strongest of the species that survive nor the most intelligent but ones most responsive to change.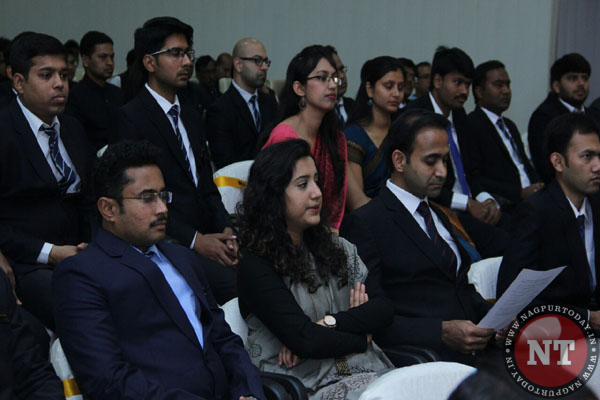 National Academy of Defence Production is one of the Academies entrusted to train officers of Central Services recruited through Civil Services and Engineering Services organised by Union Public Service Commission.
Yogesh Gopichand Kowe and Ajay Gautam were adjudged as the 'Best Probationer' of the batch.
The formal valedictory function was followed by culture evening in which 5 Air Force Band and Kathak Dance Troop of famous exponent from Nagpur Avanti Kale enthralled the audience. The cultural function was organised on the lawns of Arjun house of the academy located within Ambajhari defence complex.