Nagpur: Kavivarya Suresh Bhat Cultural Auditorium, an architectural marvel and pride of place in Nagpur, will be dedicated by President of India Ramnath Kovind in a glittering function to be held on September 22 at 4 pm. A galaxy of dignitaries including Governor of Maharashtra Ch Vidhyasagar Rao, Chief Minister Devendra Fadnavis, Union Minister for Road, Transport, and Shipping Nitin Gadkari, Guardian Minister Chandrashekhar Bawankule, Mayor Nanda Jichkar and other prominent personalities will grace the programme.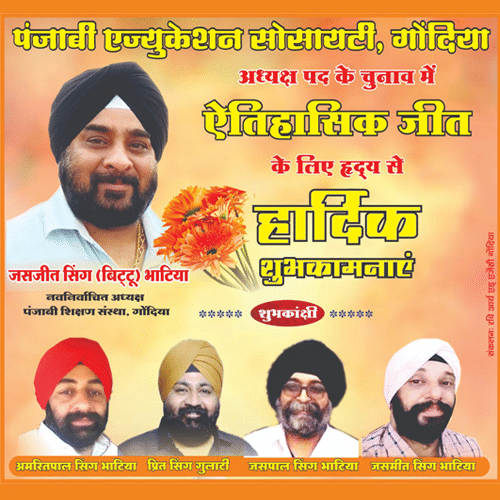 Renowned classical singer Padmaja Phenani will perform 'Kevha Tari Pahate' in the auditorium at 7 pm that will be the first event of the auditorium. The event will be open to all free of cost and also without any pass system.
Direct telecast at Reshimbagh Ground, major squares:
Since many people would not be able to enjoy the dedication programme in the 2000-seat capacity auditorium, the organisers have made arrangement of direct telecast at Reshimbagh Ground through large LED screens. Around 3000 people can watch the programme outside the auditorium. The inaugural programme will be made Live on NMC's Facebook account, Smart display boards will be erected on various squares.
State-of-the art auditorium:
The state-of-the-art auditorium having a huge seating capacity, beautiful architectural and structural design is a feather in the cap of Orange City. Architected by renowned name in the field — Ashok Mokha – the auditorium has 704 solar panels installed on its roof top that will generate 205kv power. It is developed in 1,31,480 sq.ft area (3.01 acres). Auditorium's uniqueness lies in its architectural and structural design with geometrical shape in plan, elevation and size. Overall footprint of the building is 180 feet X 440 feet, whereas inner dimensions are 120 feet X 240 feet. Hall is of 120 feet wide X 135 feet depth with height of 40 feet. Probably for the first time in country, the main hall has three modules of seating for 1,330 seats, 1578 seats and 1,988 seats.
The parking provision in basement, stilt and open area can accommodate 300 cars and 900 two wheelers. Bust of Late Kavivarya Suresh Bhat, by a local artist Shantanu Ingle, is installed on granite frame pedestal. As one enters through the glass door the 12,000 sq ft triple height lobby captivates the visitors. Entire floor is collage of four different types of Granite laid out in composition of panels. Columns are clad with Granite while walls are clad with vitrified tiles to provide maintenance free surfaces. The striking features are hand painted murals by Dhananjay Pathak and his team, inspired and based on the writings of Late Suresh Bhat.
On far end, handcrafted mural by noted artist and founder of Basoli group Chandrankant Channe and his team of kids from age 10-14 stuns the visitor with its powerful message based on immortal poems penned by Kavivarya Suresh Bhat. Special arrangements are made for Divyang in the auditorium. The most vital acoustic aspect of auditorium design has been crafted by VN Purandare, acoustical expert from Pune who has designed maximum number of major auditoriums in the country. The auditorium also has world's best sound system belonging to 'Bose'. The system has the capabilities for performing Drama, Live band and other functions.