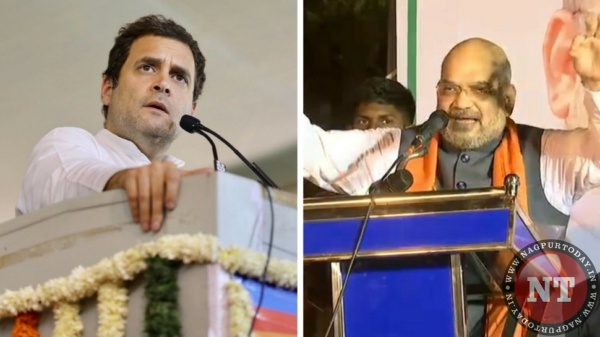 New Delhi: Karnataka will go to the polls May 12 in a single phase election. Counting will be held on May 15.
Chief Election Commissioner O P Rawat addressing a press conference announced the schedule for the 224-member Karnataka assembly polls today.
Their was a Chaos at the EC press conference as questions being asked over how election dates have been leaked in Karnataka ahead of the official announcement.
VPAT machines, apart from EVMs, will be deployed in Karnataka for the polls.
The Model Code of Conduct comes into effect from today, the CEC says. The last state elections were held in the first week of May in 2013.
The polls are being seen politically crucial for the ruling Congress as well as the BJP as it is the only big state where the former is in power after losing a string of assembly elections to the saffron party in the last few years.
The BJP is making a concerted bid to unseat the Congress.Besides, the Congress and the BJP, the JD(S) led by former prime minister H D Deve Gowda is the third player in the fray.
Karnataka elections will be held in a single phase
Issue of notification: 17 April, 2018
Last date of filing nomination: 24 April, 2018
Date of scrutiny: 25 April 2018
Last date of withdrawal of candidature: 27 April
Voting Date: 12 May
Counting date: 15 May