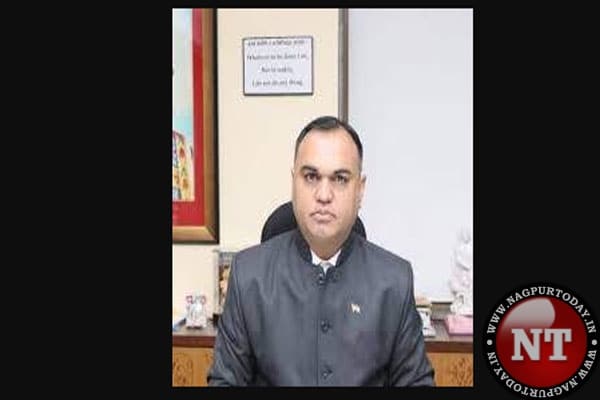 Nagpur: With the reports of shabby state of affairs dogging the MIHAN-SEZ, Deepak Kapoor, Additional Chief Secretary and Vice Chairman and Managing Director of Maharashtra Airport Development Corporation Ltd (MADC) took review of ongoing development works of various companies in MIHAN recently.
Kapoor conducted marathon meetings with MADC officials and took a review of new investments, roads and allied infrastructure of the MIHAN project. In the meeting, Kapoor directed MADC officials to expedite all the ongoing works of development and facilities in MIHAN.
Accordingly, he reviewed Khapri rehabilitation infrastructure work. It was informed that the financial bids have been opened and a work order would be issued soon. He also took a detailed review of other infrastructure development works and various facilities of the MIHAN project including electricity, water, fire, marketing, finance and planning departments.
Kapoor held a detailed meeting Vishal Agarwal, President, Pravin Tapdia, Past President and other members of Vidarbha Industries Association (VIA) and Govind Daga, Vilas Kale, Shivkumar Rao from Vidarbha Economic Development Council (VED). Kapoor informed them that he is in discussion with a couple of renowned companies who are interested in investing in MIHAN which would generate huge employment and change the face of the entire region.
VIA delegates suggested promoting MIHAN aggressively at major industrial hubs of India like Mumbai, Delhi, Hyderabad etc., to which Kapoor positively responded and assured that MADC will work with prominent advertising agencies. This move would highlight the world-class infrastructure of MIHAN, thus, attracting more industries from IT and aviation sectors in MIHAN.
In a meeting with delegates of VED, a proposal was submitted by VED officials, Kapoor directed his officials to pursue the proposal positively. Kapoor also met a delegation of various units of MIHAN including TCS, HCL, AAR INDAMER, DRAL and others. He updated them about the various works related to MIHAN infrastructure being taken up by MADC, which would be completed before monsoon.
MIHAN-SEZ, in the recent past, has been in the headlines for lack of development of basic facilities. Years of neglect has led to the facilities crumbling one by one. On one hand the companies are demanding expansion of facilities and on the other hand, the pathetic MADC officials are making things more complicated. MIHAN is also moving on the lines of Butibori. Companies are coming but the facilities are dwindling day by day, the media reports had said.