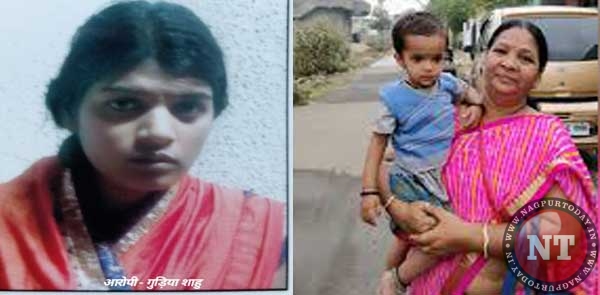 Nagpur: Gudiya Sahu, one of the accused in Kamble double murder case, delivered a baby boy at Government Medical College and Hospital (GMCH) on Monday. She was admitted to GMCH on September 29 after developing labour pain.
Gudiya was arrested for her role in the murder of journalist Ravikant Kamble's mother Ushatai and one-and-half-year-old daughter Rashi in February this year. Bodies of the victims were found in a nullah behind Bhilgaon with their throats slit. The murders were likely to have taken place over monetary dispute. Police had first arrested Gudiya's husband Ganesh.
Her involvement too had later surfaced. Ganesh's brother Ankit too was arrested along with another minor cousin in subsequent developments. The case also witnessed allegations against the first investigation officer ACP Kishor Supare. The cop, however, was later given a clean chit.
Government has appointed special public prosecutor Ujjwal Nikam in the case. Gudiya's bail applications were earlier rejected by the sessions court and high court. A plea for Gudiya's bail is now pending before the Supreme Court.