Nagpur: It's been over 15 days since the Kamala Mills' pub fire happened in which 14 lives were lost and over 50 injured. Because of the profile of youngsters who perished and also the high profile owners, the news remained Headline news for many days. Also, this tragedy happened in a plush area of India's Maximum City – Mumbai, not some vague hinterland town. So the media scrutiny and attention was intense.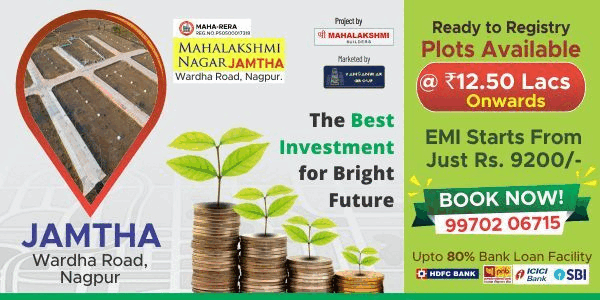 (By the way, one question on everyone's lips – though no one is asking it on TV is : there are at least offices of 3 big media houses in Kamala mill premises, why were they blind to all the 'illegalities' going on under their noses? They point out corruption everywhere, but not in their own building?)
And yet –
It is only yesterday that police located the 3 persons who own '1 Above'. Till now they had just some employees of 1 Above in custody. And finally, after a long delay, one of the owners of Mojo's Bistro, Yug Pathak, has been apprehended.
The other owners of Mojos seem to have disappeared from the face of the earth.
In fact mystery surrounds the question – who exactly owns Mojos? Who are the main investors??
What about efficiency of 'Home Ministry?'
That all of Maharashtra police was clueless about some points is unbelievable. Even a 'reward' had to be announced for information prompting Shiv Sena supremo Udhav Thakarey to make this comment –
"It's outrageous to announce an award (for the absconders)… They are not terrorists, the police department's role is in question," Thackeray said, indirectly hitting out at Chief Minister Devendra Fadnavis who handles the home portfolio.
The 'Nagpur connection'
All the media, including leader of Congress Sanjay Nirupam are talking about the 'Nagpur connection' in the case being suppressed but no one is willing or able to enunciate further on this.
Meanhwhile, there is buzz in Nagpur about the brother in law of a young ruling party MLA from Nagpur district being the chief financier behind Mojos Bistro. His name apparently does not figure in any documents, probably because he invested in 'cash'. If and when, this information too comes out, there is a phalanx of high profile lawyers, who will defend him.
That leaves the other two co owners, the two Yugs – Tuli and Pathak, to take the blame. Pathak has been arrested and will probably be out on bail soon. He with his police connections will be on 'safe ground'. It is being said that another BJP MLA is doing his best to safeguard the other Yug; it was rumoured earlier that this MLA's brother in law was involved but that is not the case.
Why have BMC officials not been arrested yet?
Some officers have been suspended, but not one BMC official has been held responsible and charge sheeted for the negligence and 'turning of a blind eye' towards illegal serving of alcohol and hookah, most of all irregular constructions which were made of fire-friendly material.
There is material evidence of 'favour' being shown against many officers.
A letter was sent to BMC officials on 17th October 2017 by a citizen called Mangesh Kasalkar asking for action to be taken against illegal constructions at Kamala Mill pubs.
He received reply on 8th December – ironically just two weeks before fire erupted – categorically stating that " no illegal construction was found." The letter with an inscrutable signature , named an 'Assistant Engineer' as Designated officer.
After the fire BMC workers went on a demolition spree of illegal, unauthorized and irregular constructions at many Mumbai pubs. In two days, the demolition suddenly stopped.
But the question to ask is, " how did BMC officials know exactly which constructions in which pubs to destroy?" Shows they were in knowledge of them throughout!
A riveting blame game on glossing over inaction
Congress is blaming both Shiv Sena and BJP; strangely enough Shiv Sena which has an iron grip and hold over BMC – and has had for many years – is also blaming BJP, and the CM personally. The few MNS leaders are blaming Congress!!
If there is corruption in BMC isn't the ruling party of the Corporation responsible?
But instead of taking any blame, the Mayor – of Shiv Sena – is questioning the Fire brigade's report on how the fire happened!
When the police were even yet to file FIRs against Mojos owners, the Mayor Vishwanath Mahadeshwar said the Mumbai Fire Brigade's report "would be studied in detail to ascertain whether it is accurate or not" before it could be discussed.
Meanwhile at the BMC civic house meet held after the fire, municipal commissioner Ajoy Mehta dropped a bomb shell by revealing that after the Kamala Mills fire, there was lot of pressure on him to not initiate action against the illegal eateries in Mumbai. He claimed that he received calls from various politicos as well, but decided to go strictly as per the rule book.
Mumbai Congress President Sanjay Nirupam lashed out at Mehta and challenged him to "reveal" and expose the politician who pressurised the civic body, ruled by the Shiv Sena.
"Mehta should not talk like a politician — Don't make vague statements. Disclose the names of those who pressurized you to drag the probe," Nirupam said.
Sanjay Nirupam has been asking for the head of Ajoy Mehta over the incident.
But Mehta has now dug in his heels and commented in a media interview that he was not going away.
Many are calling for Mehta's resignation in the aftermath of the Kamala Mills fire that claimed 14 young lives. But Ajoy Mehta, who heads the city's municipal corporation, is in no mood to throw in the towel until he takes the case "to its logical conclusion". In an interview to Mumbai Mirror, he vows to "break the backs" of those behind the scam of allowing illegal eateries to flourish in the city. He also admits that his men are as much to blame for the mess as they are mired in an unholy nexus with 'activists', to turn a blind eye to such illegalities. Despite deaths due to fire, falling trees or a missing manhole cover, Mehta insists that Mumbai is still a better city than others and requests citizens not to "run this city down" as it may affect tourism and investment.
But the 'funniest' and also most infuriating came from BJP Member of Parliament, and a Mumbai resident Bollywood star Hema Malini. She blamed the people of Mumbai for dying in the fire! In an interview to ANI she said:
"Population is so much, the city is spreading like anything. Some restrictions should be done on the population. Each city should have certain population/limit, after that they should not be allowed. Then let them go to another city."
Ummm excuse us Ms. Malini – are you originally yourself from Mumbai?? Your (fake) name suggests otherwise. Neither is your ( illegal ) husband Dharmendra. Isn't he a Jat from Punjab/ Haryana side?
But the best reply to her was given in a tweet by person called Ravindra Jadeja.
"Each city should have a population limit? Then where will the next generation live once the limit is crossed? Inside a Kent purifier?"
The lesson from the fire is simple – 'look after yourselves people from Mumbai and rest of India'
As Intolerant Indian' has tweeted –
All, If you go to such restaurants, 1st thing u should do is to look around and make u aware of emergency-exits. This is important as staffers/owners won't come to ur rescue during mishaps. You are on YOUR OWN
Sadly confidence in leaders and administrators is so low that no one expects any punitive action for so many deaths
As Minhaz Merchant, a Writer whose book opening was recently attended by CM of Maharashtra himself, apart from other BJP leaders, tweets:
Minhaz Merchant @MinhazMerchant
Here's how #KamalaMillsFire inquiry will end: owners will be arrested & released on bail, demolished pubs will relocate elsewhere, suspended BMC officers will be reinstated once public outcry dies down. Only the loved ones of those who died will suffer a lifetime of sadness
That, unfortunately is the sad truth.
Many pubs like 1 Above and Mojos thrive in Mumbai – running on the 'blind indulgence' of officials, and 'black money' of politicians and their relatives.
They are not going to go away anywhere – You be careful of where you are going!!
—Sunita Mudaliar, Executive Editor