Kamala Mills fire: Accused knew about violations, says prosecutor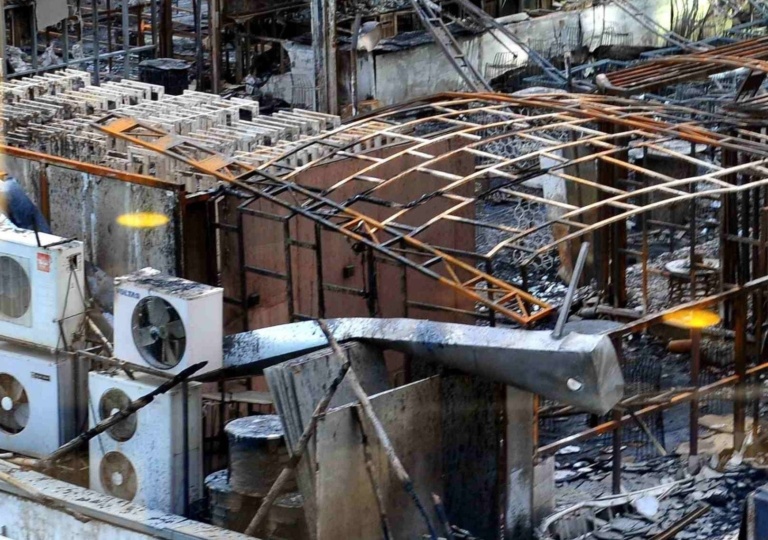 Mumbai: The prosecution on Tuesday objected to the bail pleas filed by the accused in connection with the Kamala Mills fire, which killed 14 people.
The prosecution claimed that the charges of 304 (punishment for culpable homicide not amounting to murder) of IPC is applicable against the accused.
The sessions court is hearing bail plea of owners of Mojo's Bistro Yug Tuli and Yug Pathak, owner of 1Above restaurant, owner of the mills, Ramesh Govani and director Ravi Bhandari; the owner of the hookah supply firm Nirvana, Utkarsh Pandey and managers of 1Above — Lisbon Lopes and Kevin Bawa.
The prosecutor Prakash Shetty emphasised on the findings of the report submitted by the fire department. Shetty contended that the accused had knowledge of the irregularities.
The prosecution pointed out the irregularities in the two restaurants Mojo's Bistro and 1Above and the illegal construction carried by the owners. He said that the wall against the exit way was demolished by the corporation but the accused had again constructed it.
Further, Shetty also highlighted that the toilet constructed by 1Above was illegal and blocked the fire exit. The arguments by the prosecution will continue on Wednesday.
Meanwhile, the defence continued to point out that the guests died of suffocation and not fire. The lawyer also argued that charges under section 304 of IPC is not applicable to the case as the victims did not die of fire but suffocation.
The lawyer for the owners of 1Above restaurants played CCTV footage gathered by them showing that there was enough place for guests to move out.
However, Shetty objected to the same as the footage has not been verified so far and neither been presented for investigation.