Kalamna to be a National Market soon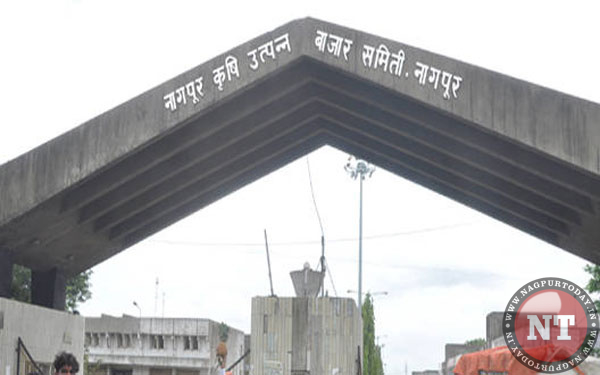 Nagpur : Working on the Central government's proposal to turn 100 Agriculture Produce Marketing Committees (APMCs) into 'National Markets', the Maharashtra State Cabinet meeting on Tuesday passed a resolution to include APMCs from Nagpur, Pune, Nashik and Mumbai to the list. With this development, the elections of APMC directors will be stopped and most of the committee members will be appointed directly.
For National Markets, the government has selected those APMCs, where more than 30% of the produce arrives from other States. The Kalamna market sees arrival of more than 60% produce from other States. Kalamna market meets all the parameters set for the National Market, which will be headed by an IAS Officer.
According to government officials, the APMCs have failed to protect the rights of farmers and therefore rules are being changed to curb political interference and bring transparency by appointing administrative officers.
Total 139 amendments
The Central government has made a total of 139 amendments to the law pertaining to the APMCs. The new draft has been sent to the State government, which made necessary changes and then proposed names of the four APMCs for National Markets, which will have facilities like online procurement, cold-storages, grading of main market and sub-markets, and other basic facilities.
No elections of APMC
Sources said that after becoming National Markets, these APMCs will not have elections for three years and most of the members will appointed directly to the committees. Usually, APMC elections are marred with controversies and many such cases are pending in courts.
The proposed new team:
·President (IAS Officer)
·Vice-President (Govt-appointed officer)
·Farmers' representatives (one farmer from other State)
·One recognized representative of traders
·One representative of inter-state traders
·Central government representative
·Brokers' representative
· Municipal Corporation representative (Commissioner or Deputy Commissioner)
·Town Planning Department representative
·Marketing Director
·Executive officer of Marketing Board
·Secretary (Govt officer having 10 years of marketing experience)
Kalamna market is largest
As per information, Kalamna market is being considered as the largest market in Asia. It is used as transit centre also. The agriculture produce arriving here from South India is transported to North-East States. Produce arriving from all the directions is packaged here and forwarded to different regions. The turnover of Kalamna market is said to be Rs 2500 crores.
Special features of Kalamna market:
·Constructed in 145 acres
·35 acres of owned land
·Daily arrival of 250 trucks
·Daily arrival of 400 to 450 small vehicles
·More than 250 sellers
·60% produce arrive from other States
·Grains market is main market
·Fruits, chilli, onion, potato, new grain markets are sub-markets