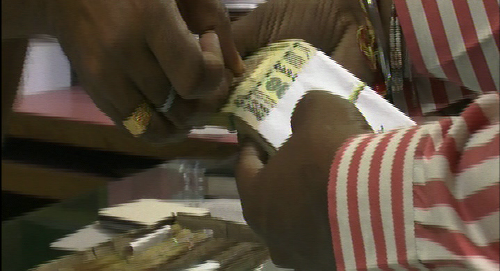 Nagpur News.
The Kalamna police, in a stunning success, nabbed four persons and seized fake currency "valued" at Rs 92,000 from their possession late on Friday night. The arrest could lead police to gang or gangs involved in circulating the bogus currency notes in almost all denominations in the city market.
According to information, Kalamna police received a tip off that some youths were wandering in suspicious manner on Pardi Road and were in possession of fake currency notes. Kalamna police laid a trap and nabbed the four youths. When police frisked the youths thoroughly, they found Rs 92,000 in fake currency in the denomination of Rs 500 notes.
The police were grilling the accused youths till Saturday evening. According to police, some of the accused are residents of Bada Tajbagh. The police were making all out efforts to expose the likely nexus between the arrested four youths with any gang or gangs. The Kalamna Police Inspector Sampat Chavan has confirmed the arrest of four youths and seizure of fake currency to the tune of Rs 92,000 when contacted by Nagpur Today.
It may be recalled, the Sakkardara police had also arrested two persons on the charges of printing fake currency notes.
The Reserve Bank of India recently decided to withdraw all currency notes issued before 2005. The move was aimed at flushing out black money held in cash and also smash the ugly head of fake currency notes being circulated in across the country.