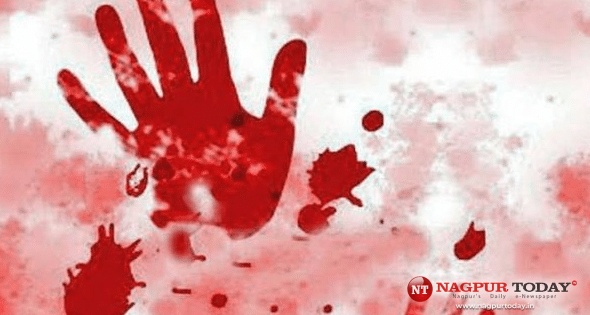 Nagpur: Kalamna Police finally cracked the murder mystery of a young woman whose body was found dumped in an agricultural field near Waghoba Mandir on Pawangaon Road by putting behind bars two brothers, including the live-in partner of the victim, in this connection on Wednesday.
The accused have been identified as Ghanshyam Sudhakar Uikey (33), a resident of Navkanya Nagar, and his brother Lokesh Uikey (23), a resident of Plot No 179,Vijay Nagar, near Nagraj Chowk, Kalamna.
Around 8.30 am on Monday, the body of the woman in her twenties was found dumped in the agricultural field of Prafulla Itkelwar, near Waghoba Mandir on Pawangaon road. She was wearing a kurti and leggings. The words 'R' in English and the name 'Rajani' were tattooed on her wrist. After receiving the information from Sarpanch Kiran Dhanraj Raut (34), a resident of Pawangaon, staff from Kalamna Police Station visited the spot and sent the body to Mayo Hospital for post-mortem. As the autopsy report revealed that she died of ligature strangulation, police registered a murder case.
During investigation, cops came to know that the deceased was the daughter of Lalita Umesh Sadmake (60), a resident of Kamptee. When investigators enquired with Lalita, the latter told them that the deceased was her daughter Rajani Radheshyam Pendam (29) and was staying with her distant relative Ghanshyam Uikey after leaving her husband and children three years ago. Police then nabbed Ghanshyam Uikey who confessed to killing Rajani after a quarrel over a trivial issue and dumped her body in the agricultural field with the assistance of his brother Lokesh in a bid to destroy the evidence.
Police then arrested Uikey brothers on charges under Sections 302, 201 and 34 of the Indian Penal Code. The arrests were made by Senior PI Vinod Patil and his team under the supervision of senior police officials.