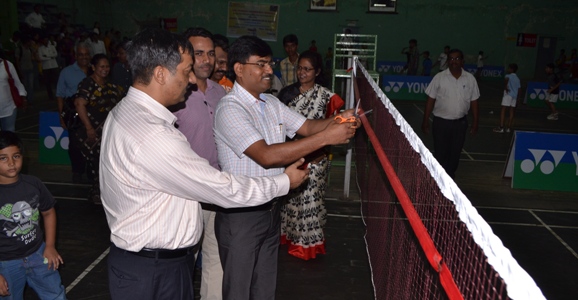 Nagpur Today.
SJAN-Tulsiramji Gaikwad-Patil Memorial District Open Sub-Junior Badminton Tournament was inaugurated at the Nagpur University's Subhedar Hall on November 5, 2013.
The tournament got underway at 9 a.m. with Under-13 boys (Singles) first round followed by the formal inauguration at 11 a.m.
Chairman of Gaikwad Patil Group Mohan Gaikwad and his wife Anjali Gaikwad inaugurated the tournament  by cutting the red ribbon.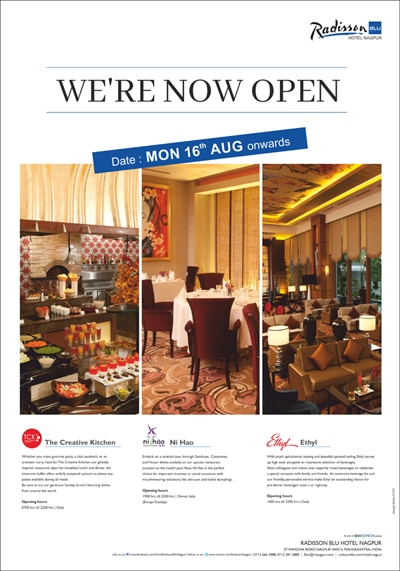 Mohan Gaikwad in his address said that he is pleased to be a part of the sports activities undertaken by SJAN. He jointly with Sports Journalist Association Nagpur and NDBA will conduct this event every year. He assured the organizers that he will sponsor the event every year. He lauded the efforts of SJAN and said that these kinds of events will aid the sporting and competitive spirit among the children. He added that since this tournament is for the development of sports in the city, it will provide a platform for the budding players to show their talent.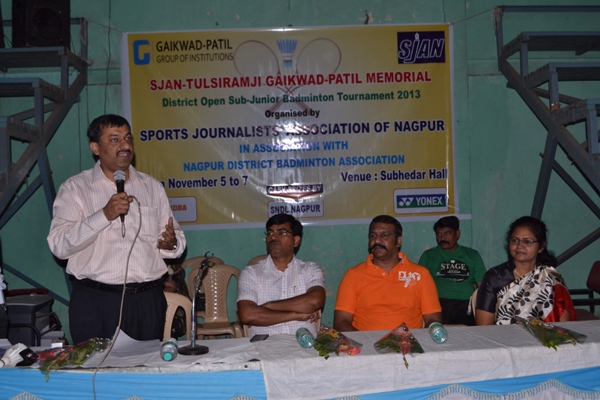 SNDL Marketing Head Sonal Khurana and the Secretary of Nagpur District Badminton Association (NDBA) Mangesh Kashikar were also present on the occasion.
Secretary of NDBA Mangesh Kashikar said that their association will provide all technical support to the players for this tournament. President of SJAN Dr. Ram Thakur compared the programme and Treasurer of SJAN proposed the vote of thanks.