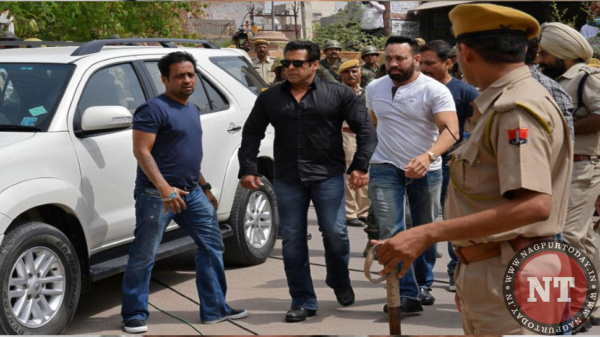 In a move that could impact the bail hearing of Bollywood star Salman Khan–who is lodged in Jodhpur Central Jail after being sentenced to five years in prison in a 1998 blackbuck poaching case–the Rajasthan High Court on Friday transferred 87 district level judges of the state.
Ravindra Kumar Joshi, district and sessions judge at Jodhpur court, who heard Salman's bail plea on Friday, has been transferred to Sirohi.
Chandra Kumar Sonagra will take place Joshi's place at Jodhpur court.
Besides transfer of 87 District Judges, promotion of 20 judicial officers was also announced in an order by the Registrar General of the High Court. The transfers and promotions are of routine nature.
Joshi on Friday had reserved his decision on Khan's plea after hearing arguments on the suspension of sentence and bail application before deferring the matter for Saturday.
He had also sought the record of the case from the lower court.
There is still an ambiguity on who will hear the bail plea as the new judge is not likely to take charge tomorrow. But as a routine practice, bails are transferred to another court in case of unavailability of a judge but there is no clarity on Salman's case yet.
If the verdict in the case is not pronounced tomorrow, it is likely that Salman will have to stay in jail till Monday.
Salman was on Thursday convicted of having shot and killed blackbucks in Kankani village near Jodhpur on the night of October 1, 1998 during the shooting of the film "Hum Saath Saath Hain".
While convicting Salman, the trial court acquitted his Bollywood colleagues Saif Ali Khan, Tabu, Neelam and Sonali Bendre and a local, Dushyant Singh, giving them the "benefit of doubt" for the incident in October 1998.