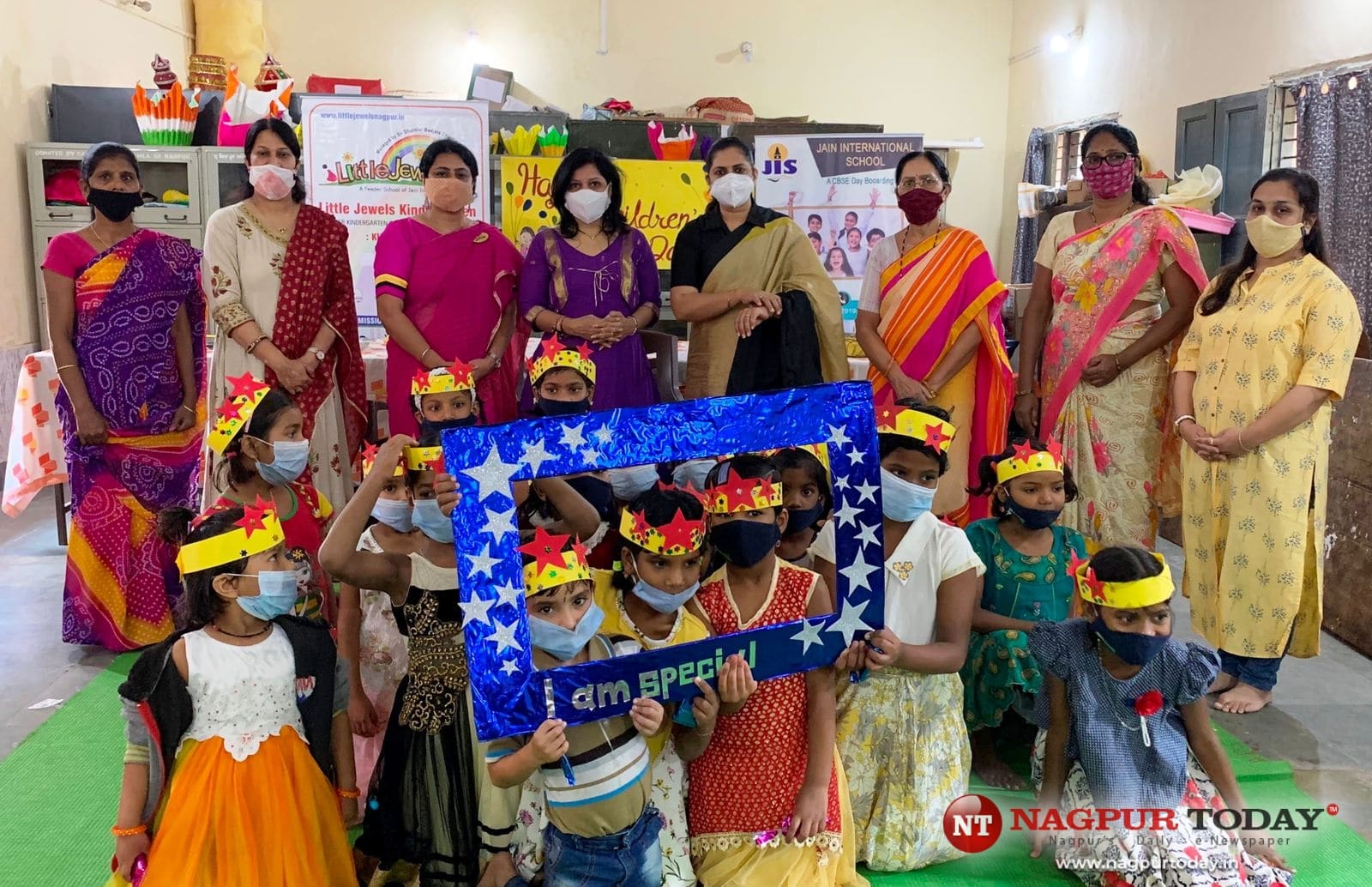 Nagpur: The kindergarten section of Jain International School & Little Jewels Kindergarten, a feeder kindergarten of Jain International School celebrated 'Children's Day' by organizing a virtual field trip to Shraddhanand Anathalaya, Nagpur for the kindergarteners. The aim was to spread happiness and make the underprivileged kids smile! This was a part of the school's 'Joy of Giving' initiative.
The essence of the celebration was 'I am Special'. To make the children of the orphanage and the kindergarteners feel special, paper crown making activity was conducted by the art & craft teachers of the school at the orphanage. The kindergarteners who were the virtual attendees made their own paper crown at home. Mrs. Pooja P Gandhi, the Head Mistress of Little Jewels Kindergarten and Mrs. Nikita Galphate, the Pre-Primary Coordinator of Jain International School added joy and brought in more smiles by helping the children at the orphanage make and wear their paper crowns. This was followed by distribution of energy nut barsto them.
The Management and the Sr. Principal, Mrs. Anmol Badjatia appreciated the efforts of the entire kindergarten teamof Jain International School and Little Jewels for conducting this activity.