Nagpur: Every Nagpurian is filled with excitement about the Nagpur Metro with a tinge of scepticism about the success of project. Everyone has their opinion about the project but most of them are unaware about the basics of city's pet project.
It all started during the year 2012, when cities having population of more than 20 lakh were made eligible for having the metro rail system. The Government of India officially approved the Nagpur Metro on August 21 2014. On the very same day Prime Minister Narendra Modi laid the foundation stone of the project.
March 2015
Nagpur Improvement Trust (NIT) signed an agreement with the Delhi Metro Rail Corporation (DMCR) on February 22, 2015, to make a Detailed Plan Report about the Nagpur Metro. A French delegation visited the Nagpur Metro, popularly called Majhi Metro, on March 25, 2015 to understand the functioning of the project.
September 2015
Delegation from Ministry of Economy, Trade & Industry of Japan (METI) visited Nagpur for detailed study of Nagpur Metro Rail Project on the September 2, 2015. Government of India & Ministry of Finance, Department of Economic Affairs has come up with "New Financing Instrument for large-scale infrastructure projects" namely "ODA Plus Loan" on September 11, 2015.
Nagpur Metro Rail was the first project to be considered eligible for acquiring funds, under this instrument of external funding for 500 million Euros from KFW (German Bank).
November 2015
Nagpur Metro won the 2nd prize for best exhibitor at "8th Urban Mobility India conference and expo 2015." Managing Director of Nagpur Metro Brijesh Dixit received the award from Babul Supriyo, Minister of State for Urban Development.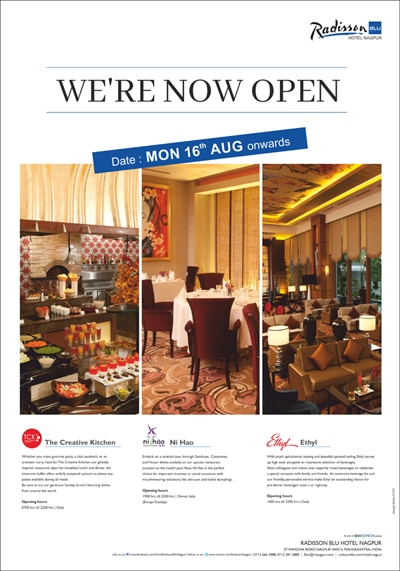 April 2016
An agreement was signed between DEA & KFW Bank for Rs 3750 crore loan for Nagpur Metro Rail at Delhi. The first Pier of elevated corridor was constructed on Wardha Road with M 60 grade of concrete.
June 2016
As a symbol of Solar initiative of Nagpur Metro, a Battery Operated Vehicle named SOLARPULSE ONE chargeable on Solar power was also launched by Chief Minister of Maharashtra, Devendra Fadnavis.
July 2016
An MoU was signed between NMRCL & DRDO. MoU with Bureau Veritas India to set up and jointly run World Class NMRCL-BVIL laboratory for testing Of material used in construction and other civil works.
August 2016
Managing Director of NMRCL inaugurated the construction of the Khapri Metro Station.
November 2016
Funding Agreement of 130 million Euros for NMRCL project signed between DEA and AFD France.
The fast pace of construction promises the Nagpurians that they will be getting Majhi Metro on time and as promised.

—Tejas Anjankar