Do you like to know everything that's buzzing in Nagpur? Like our page to stay updated!
[supsystic-slider id=101 position="center"]
If you want to experience 'real Nagpur' where it all began, you have to get down from your car/ auto/ two wheeler and walk. Central avenue will give way to a smaller main road when you turn left at Gandhi putala, then this also kind of collapses on you as you come to 'Shahid chowk'. Here you disembark, and walk on into a little 'gali'. Your senses are assaulted by perfume of incense sticks ( agarbatti) and suddenly you come to a small clearing where you see and smell food! You have arrived at Joshis – arguably the oldest eatery of Nagpur; run in continuation by the same family since 120 years at the same place!
Ghansi Maharaj, the founder came to Nagpur from Nagore district in Rajashtan to be a 'guru' to the Sarda family. He realized that Nagpur was a thriving business and trading centre where 'Baniyas' came from all over india to buy and sell. They neither relished nor really accepted food cooked by non Brahmins so he set up a small eatery making and serving "pucca khana".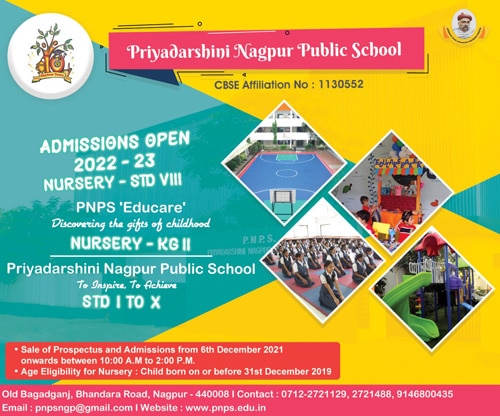 Pucca khana – known so even now – is strictly poories and vegetable only. Kachcha khana has rotis, dal and chawal. But social and religious tenets dictated one eats kachcha bhojan only at home – outside it had to be pucca, even if cooked by a Brahmin.
Ghansi Maharaj served this food for Rs. 2/ per plate – unlimited. There were also rabadi, mohanthal, boondi as choice of sweets.
"More than food, people were interested in drinking milk and eating rabadi – so my grandfather bought a farm near Kalamna where he ultimately had over 100 cows and buffaloes. We grew our own wheat and rice and some vegetables too in our 70 acres farm."
"I have seen this rate in my life time of 55 years "says Kamal Kishor Joshi, the eldest son of Radheshyam Joshi, who is now 85 and retired from the 'restaurant' but still active in farming and dairy.
The rate had perforce gone to Rs. 110/ and it is not pucca, but kachcha khana that is served since 70 years now but nothing else much has changed. (Yes, people cannot digest drinking milk either!)
"We like being here. This place (juni Resham Oli) attracts traders from all over – textile, kirana, iron and steel, raw material for puja, you name it, it is available here. So both suppliers and buyers come here to trade and look for homely food, served with love. We have 4 generations of families who have eaten here when in Nagpur!" Says Kamal Kishorji proudly.
"Yes, I myself have been coming here for 40 years now" pipes in Rajiv Kitte from Bhandara who comes to Nagpur often for business.
"We have no 'ambitions' to grow by shifting elsewhere to a bigger and more modern place with air conditioning etc. We do not do catering nor do we allow parcels. Food has to be eaten hot from the choolah – served by the cooks themselves." Asserts Joshi.
He is helped by his 4 brothers, some of whom look after the farm while others help in cooking and serving. Rotis, he makes himself at the coal fire. There is no LPG or stove here – only old style mud 'cooking range' which is coal fired.
The women folk play a role too – though they are not to be seen in public. They clean and chop vegetables and make the masalas used in cooking.
There are some helpers only to wash the plates and utensils.
The food itself

What you get served in the thali is not out-of-the-world, lavish or gourmet fare. It is pure 'ghar ka khana' – what your mother or wife will serve.
It is also 'Vaishnavi bhojan' – no onions or garlic used.
Ghee is abundantly used. There isn't a surfeit of garam masalas or mirchi either – the flavour you get is of Agra ka special Hing, turmeric, jeera, methi seeds etc.
Kadhi, for instance is spiced with only methi and hing and green chillies. Dal only with jeera, no mustard.
The thali has two vegetables – one compulsorily being potatoes with gravy, the other seasonal, kadhi, dal, dahi, papad, one chopped salad ( we had mooli and nimbu) rice and plenty of garam garam phulkas doused in ghee!
"That is our only 'complaint' with this place" says one customer lovingly " they force you to eat 2-3 more rotis than you usually do!" But the rotis are small, thin and well puffed. You will be served at least 5. That is my guarantee. The other stuff is unlimited too.
If you crave more 'mirchi' like I made the 'mistake' of asking for today, you get a special thali where they put an extra tadka of mirchi powder in pure ghee over every dish!
The highlight of the meal is rabadi, which is optional.
But when you see how painstakingly and lovingly it is made in a big kadhai stirred continuously with malai skimmed from the boiling milk and stuck on the sides to be cut with a knife later – you cannot stop yourself from ordering a bowl, however full you may feel.
"Any known names among your customers ?" We ask.
"Gadkari with family, Fadnavis, politicians from Pune… they all (used to) come and eat with others." (Everyone sits round one longish table that seats 18, 9 on each side).
"Now they have become big leaders and have Z security – they cannot bring their guards and their vehicles to these cramped lanes. How will they come now? Even Mohan Bhagwatji wants to eat here – but how can he?" Kamalji says it so simply, that you are convinced the loss is the leaders' and you actually sympathize with them for this 'loss' that power has brought!
But VIP customers or not, Joshi Bhojanalaya will go on for another 120 years. The day it downs shutters a valuable piece of Nagpur would be gone.
Name of Present Owners – Kamal Joshi and Lalit Joshi
Address:
Juni Resham Oli, near Jain Dharmashala, Itwari, Nagpur