Nagpur: It has now become abundantly clear that the Nagpur Municipal Corporation (NMC) Administration wakes up and acts only after media exposes its shoddy affairs. The day Nagpur Today flashed a report titled 'Over 3 dozen 'promoted' engineers in NMC find themselves in the lurch,' the NMC Administration swung into action and called each and every 'promoted' engineer to the office of Additional Municipal Commissioner Rizwan Siddiqui and handed over the promotion as well as transfer orders. Surprisingly, the orders were signed on June 13, 2016 itself but were stuck in the files for reasons better known to higher ups. However, when Nagpur Today published the report in this regard on June 14, the jolted administration resorted to damage-control act and hastily handed over the orders to promoted engineers.
According to the orders, all the 'waiting' engineers and the officials holding additional charges have been assigned new responsibilities. All Executive Engineers and their deputies have been changed. Moreover, departments of 19 Deputy Engineers have also been changed. However, the move on the part of NMC Administration is not without the stamp of controversy. Showering 'blessings' on the 'tainted' Executive Engineer Mahesh Gupta, who was suspended for serious irregularities but was reinstated within week, has been made Assistant Coordinator of ambitious cement concrete road project for Phase-2 and Phase-3 as well as Coordinator of Smart City Project.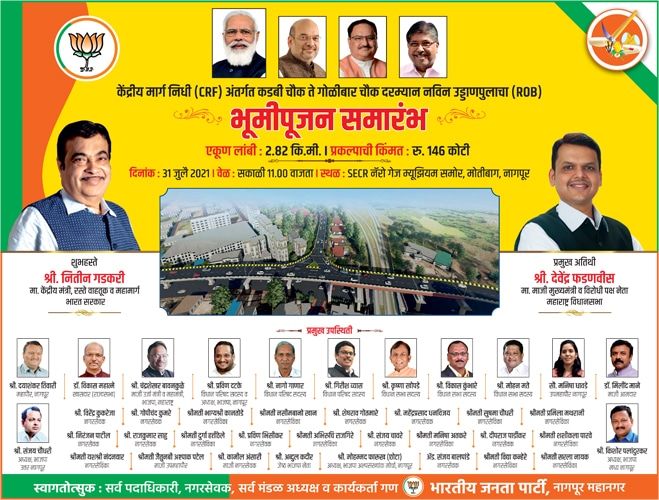 Recently, the Ruling Party Leader in NMC Dayashankar Tiwari had leveled serious charges against Mahesh Gupta in General Body Meeting leading to his suspension. However, the Executive Engineer not only hit back with revocation of his suspension but also got himself posted in vital Transport Department.
The promotions and transfers of 'waiting' engineers and officials to 'choicest' departments were not without the 'gainful' deals. The beneficiaries, it seems to have knocked the doors of legislators, ministers and influential leaders for deployment at plum departments.
It may be mentioned, over 3 dozen engineers of NMC were caught in "so near but still so far" situation. The ruling party, on April 18 this year, hesitatingly approved long pending promotions of Junior Engineers, Assistant Engineers (Grade-II) and Divisional Engineers numbering over three dozen. Two months have passed to the promotion decision but the promoted lot have still not been allotted new departments nor assigned new responsibilities. For this frustrating the situation the promoted engineers are blaming the lackadaisical attitude of NMC administration as well as the ruling party. Now, they are even smelling the corruption rat behind the irresponsible act.