Bamako/ Nagpur: Suspected Islamist gunmen stormed a luxury hotel in Mali's capital Friday, firing automatic weapons and seizing more than 100 guests and staff in a hostage-taking that left at least 27 people dead. Mali state television says the government has declared a 10-day state of emergency beginning at midnight, informed sources.
Special forces staged a dramatic floor-by-floor rescue at the Radisson Blu hotel in Bamako, according to local television and security sources, to end the nine-hour siege. The jihadist group Al-Murabitoun claimed responsibility..
"We the Murabitoun, with the participation of our brothers from Al-Qaeda in the Islam Maghreb, claim the hostage-taking operation at the Radisson hotel," said a man's voice in an audio recording broadcast by Qatar-based Al-Jazeera television.
The assault added to fears over the global jihadist threat a week after the Paris massacre that left 130 people dead.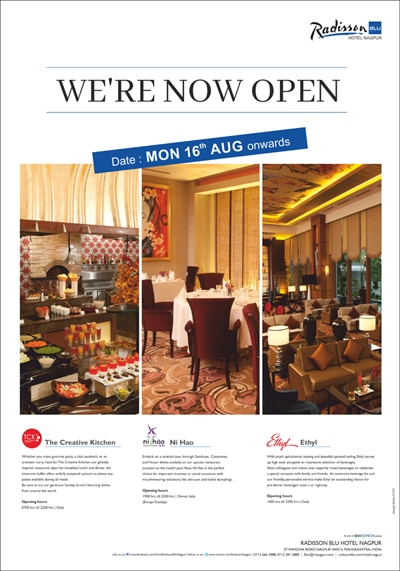 Malian television broadcast chaotic scenes from inside the hotel as police and other security personnel ushered bewildered guests along corridors and across the main lobby.
Malian security sources said at least 27 hostages had been killed, adding that French special forces had been "participating in operations alongside Malians".
"The hostage-taking is over. We are in the process of securing the hotel," a Malian military source said, as civil protection officers removed the victims in orange body bags.
Two US special forces troops who happened to be at the nearby US embassy for meetings assisted in the rescue of six Americans.
France's defence minister Jean-Yves Le Drian said several countries had long been searching for Belmokhtar, head of the Al-Murabitoun group. The one-eyed jihadist is also accused of planning a hostage-taking at a gas plant in Algeria in 2013, in which dozens of mostly foreign workers were killed.
"He is likely behind this attack although we are not completely certain of it," Le Drian told France's TF1 television channel.
The palatial 190-room Radisson, regarded as one of west Africa's best hotels, attracts entrepreneurs, tourists and government officials from across the world with its luxury spa, outdoor pool and conference suites.
Witnesses talked of around a dozen armed assailants, but the Malian military source reported the deaths of three "terrorists who were shot or blew themselves up", adding that the total number of gunmen was not more than four.
Waving in desperation
A paramedic said three security guards had been wounded while a media correspondent saw a police officer, who had been shot, being evacuated by security forces, said sources, adding that a media photographer saw a white man appear several times at a window on the second floor, apparently appealing for help.
A Chinese tourist quoted by the news agency said the "smell of smoke spread through the corridors and rooms" and that the internet was down. The men are believed to have entered the hotel around 0700 GMT at the same time as a car with diplomatic plates, with many guests still in their rooms.
The nationalities of the victims have not yet been revealed, although a Belgian regional assembly official, in Mali for a convention, was among those killed, his parliament said.
India said 20 of its nationals were freed while Xinhua said at least seven Chinese were involved.
Twelve Air France employees were in a "safe place", the company announced, while seven Turkish Airlines crew members, seven Algerians and two Germans were also freed.
UN Secretary-General Ban Ki-moon led international condemnation of the "horrific terrorist attack" suggesting the violence was aimed at destroying peace efforts in the country.
Security questions
Malian soldiers, police and special forces were at the scene soon after the attack began, along with members of the UN's MINUSMA peacekeeping force in Mali and French troops deployed in west Africa under Operation Barkhane.
Paris said before the rescue it was sending around 40 officers from an elite French unit of paramilitary police specialised in hostage situations.
France has more than 1,000 troops in its former colony, a key battleground of the Barkhane counter-terror mission spanning five countries in Africa's restive Sahel region.
Mali's President Ibrahim Boubacar Keita, who was in Chad for a summit of regional leaders, cut short his trip to fly home.
Questions were raised over security at the hotel, with one regular guest, a French consultant, telling media source that cars entering the compound were not always properly searched.
The attack follows a hotel siege in August in the central Mali town of Sevare in which five UN workers were killed along with four soldiers and four attackers.
Five people, including a French citizen and a Belgian, were also killed in an assault on a Bamako restaurant in March, the first such incident in the capital targeting Westerners.
The north fell under the control of Tuareg rebels and jihadist groups linked to Al-Qaeda in mid-2012.
The Islamists sidelined the Tuareg to take sole control but were largely ousted by a French-led military operation in January 2013.
Large swathes of Mali remain lawless despite a June peace deal between the former Tuareg rebels and rival pro-government armed groups.