Nagpur: Soon after the Union Budget was presented by Union Cabinet Finance Minister Arun Jaitley, jewellers in the city downed shutters with a demand to rollback the 1% additional Excise Duty levied on gold jewellery. However, this time round, they have decided to go on an indefinite strike that would have support of all jewelers in the country making it a nationwide protest. The jewelers tried to attract the attention of the government by selling tea on the roads and on March 14, 2016 they sold vegetables at Pardhi.
While speaking exclusively with Nagpur Today, office-bearers of Gold Merchants' Association including Ravi Harde (President), Rajesh Katkoria (Secretary), Pankaj Bakari (Treasurer) and other active members including Chandrakant Armarkar and Rahul @ Pappu Jain said that while they are irked with the 1% additional Excise Duty levied on gold jewellery, they would also like to protest against the rule to make all jewelers and manufacturers to obtain BIS Hallmarking (operating under BIS Act, Rules and Regulations).
One of the active members of Gold Merchants' Association Chandrakant Armarkar told Nagpur Today that Indians have an affinity and fascination for the yellow metal. In a recent ruling, the Government of India has decided to make BIS Hallmarking Scheme (operating under BIS Act, Rules and Regulations) compulsory for all jewellers. As per this scheme the jewellery retailer/manufacturer has to obtain a license by applying to BIS for use of Standard Mark (Hallmark) on their jewellery.
Other office bearers said that most of the manufacturers or artisans who work on gold in the city hail from Bengal. They are illiterate and uneducated but are highly skilled artisans. The rules of BIS Hallmarking are in English and they would not be able to even decipher the rules and the application form. The members of the Gold Merchants' Association said that this compulsory BIS Hallmark rule is impractical and is a move to wipe out the small jewelers operating shops in the city.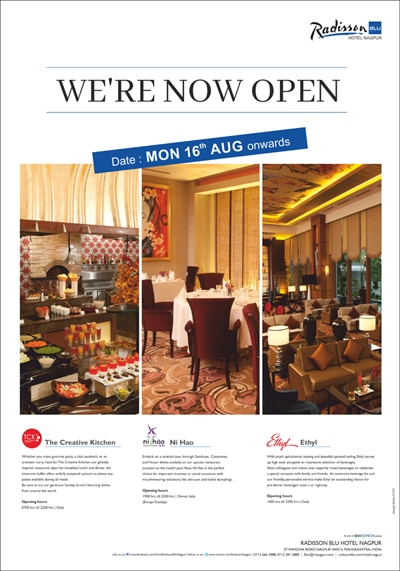 One of the senior members of the Gold Merchants' Association said that the workers of gold are actually skilled Artists. The new rule will wipe out the very existence of the artists.

He went on to add that the expenses to procure the license, VAT Number and BIS Registration would cost around Rs 25,000/- to Rs 30,000/-. Many of these skilled artisans cannot even afford the cost. One of the senior gold-smith operating a small shop in Sarafa Bazaar claimed that this rule is similar to Emperor Shahjahan severing the hands of those workers who made Taj Mahal. He even called such rules as dictatorial and a possible move by Corporate Jewellery Shops to eliminate small jewelers from the market.
Another jeweler claimed that till date there has not even one case registered against any jeweler in the Consumer Forum, while many cases are registered against other products.
One Jeweler named Gyaneshwar Katole had sat on an indefinite hunger strike and only after MLA Girish Vyas intervened that he broke the fasting.

Other jewelers including Rakesh Gupta, Mangesh Dange, Anand Puglia, Bobby Raoka, Rajesh Kamdar and Manoj Lunawat opined that if the government does not roll back the rule, many small jewelers will be left with no other option than to commit suicide. He said that while on one hand the Government is speaking on Make in India, on the other hand, they are imposing impractical rules (VAT Number and BIS Registration) on small jewelers and skilled artisans.