Nagpur: In yet another daylight robbery, two masked ruffians blinded a jeweller by throwing chilli powder in his eyes, attacked him with a cricket bat and looted Rs 2 lakh cash and gold-silver ornaments collectively valued at Rs 8.51 lakh. The goons also took away the jeweller's Activa. The robbery took place in Pachpaoli area here on Tuesday. The two robbers are still at large and are being searched on the basis of footage of a CCTV camera installed at a nearby building.
The jeweller, Banduji Pandurang Kumbhare (57), resident of Plot No. 10, Vaishali Nagar, owns his shop named Akash Jewellers in Vaishali Nagar coming under Pachpaoli police jurisdiction. Around 12.30 pm on Tuesday, Kumbhare was on his way to shop riding Honda Activa (MH- 49/X-3840). A few metres from his house near NIT Garden, two young men were pretending as if they were playing cricket. On seeing Kumbhare approaching, they covered their faces with scarves and came on the road. One of them threw chili powder in Khumbhare's eyes while the other attacked him with the bat. As Kumbhare fell down, they snatched his bag containing Rs 2 lakh lakh cash, and gold-silver ornaments collectively worth Rs 6.51 lakh. The two robbers then took Kumbhare's Activa and fled with the booty. Injured Kumbhare somehow contacted the police and narrated the incident.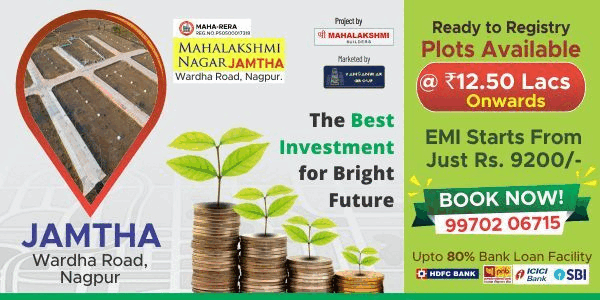 Prima facie, cops suspect the two masked robbers could have been tipped off about the jeweller carrying the booty.
Pachpaoli PSI P R Ingle has registered a case under Sections 394, 34 of the IPC after recording the injured Kumbhare's statement. A massive search has been mounted to nab the two masked robbers.