Jeff Bezos world's richest person for the short span of a day??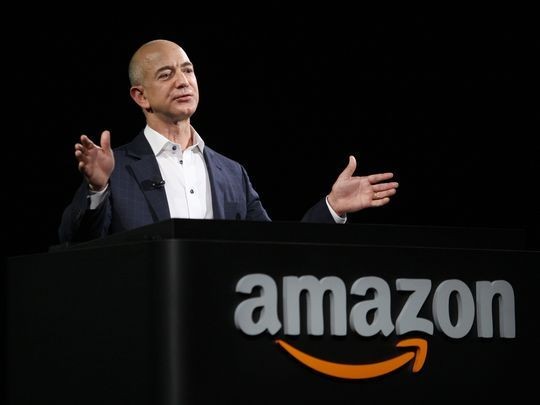 Although Amazon founder and CEO Jeff Bezos was only the world's richest person for the short span of a day before being unseated by Bill Gates, there's no indication so far that his company is losing its dominance in the world of internet retailers.
Bezos, 53, is now estimated by Bloomberg to be worth just over $89 billion. When markets opened on Thursday, his worth was measured at $90.6 billion, or about $500 million more than Gates'. He lost the world's richest person spot after Amazon's second quarter results revealed profits were less than a third of Wall Street predictions, according to The New York Times.
Since 2012, the conglomerate — which Bezos started in a Seattle garage in 1995 — has conquered multiple markets, growing the founder's fortune by about $50 billion. He also founded Blue Origin, a space travel company that recently landed a rocket, and owns The Washington Post. His brief new title followed Amazon's acquisition of Whole Foods in June for $13.7 billion. In May, CNBC reported the company was considering venturing into the pharmaceutical business next.
However, "Amazon is a learning company," he added. "They tend to get very good at things that they should know nothing about. So it'll be hard to count them out.
Thankyou for reading hope you liked it.
—Sanket Wankhede