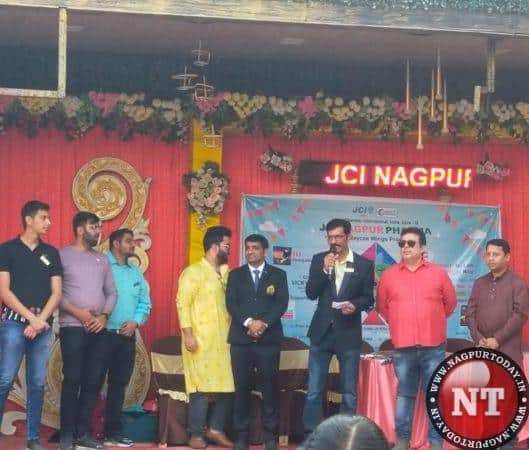 Nagpur: On the auspicious occasion of Makar Sankranti, JCI Nagpur Pharma organized Kite Carnival and Fete. Around 425 people visited in Carnival and Fete. There were food stalls and games stalls and many people enjoyed it. A Magic Show was also held.
Many people were flying kite and enjoyed it "O kaat". The JCI Nagpur Pharma organized this programme in support with SIP Abacus, Narayan Sir's Biology Classes, Guruharkishan GHCC commerce classes. Many students from these classes participated and enjoyed the Fete and all other programmes.
Lady Jc Wing of Nagpur Pharma organize Haldikumkum Programme and distributed vaaan, they also played Housie, Bollywood ke shahansha and several games. Family members of JCI Nagpur Pharma enjoyed a lot.
JCI Zone IX President Jc Akash Sundrani was the chief guest and Past President Jc Hetal Thakkar was Guest of Honor, Vice President Management Jc Jash Thakkar and Director Management Jc Jayesh Bhojwani were present on the occasion.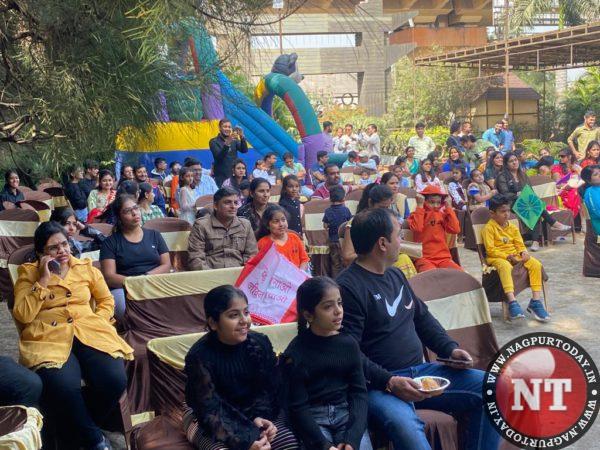 Project Director was Nikhil Chawla, Project Secretary was Sachin Asnani, Project Co-Ordinator Jc Rohit Lakhani, Jc Anmol Ruprela, Jc Bhavesh Asnani, Jc Ankush Wadhwani, Jc Garv Daryani, Jc Onkar Kewalramani, Jc Varun Rughani with Jc Shubh Oberoi were there. Lady Jc Chairperson Ritu Kriplani, Lady Jc Secretary Ruby Agrawal managed the Haldikumkum. Kite Carnival programme was organised under Junior Jaycee Wings.
Jr Jc Chairperson JrJc Shourya Jindal and JrJc Secretary JrJc Palak Gupta, Past President Jc Atul Pethia, Jc Khemchand Balani, Jc Karan Motwani, Jc Arvind Agrawal, Jc Bhushan Mundhada, Jc Ashish Khatri, Jc Manoj Jindal, Jc Ritesh ramani and senior members Jc Madan Deshpande, Jc Ashish Tiwari, Jc Vikas Oberoi, Jc Govind Rughani, Jc Shyam Jangir and Joint Secretary Jc Rahul Chandak were present.
President Prem Mundhada addressed all the members and gathering, and vote of thanks given by Secretary Ritesh Mishra.