Nagpur: Sparing no one in firing incident, the Jaripatka police booked the members of Goldie gang in an attempt to murder charge. A couple of days ago, the Little Sardar gang members had attacked Goldie gang and fired bullets damaging some vehicles.
The Goldie gang members who faced bullets included Jograj Singh alias Kake Dhillon, resident of Baba Viktuji Nagar, Hardeep Singh alias Goldie Bhullar, resident of Patankar Square, Pintu alias Harvinder Singh Bhullar, Noti alias Navjyot Singh Athwal, and Yuvraj Singh. The firing incident was fallout of an old rivalry between the two gangs. Now, on a counter-complaint lodged by Harjeet Singh alias Sittu Gurvachansingh Gaur (26), the bodyguard of Little Sardar alias Shailendra Singh Lohiya, Jaripatka police have booked Arvind Singh alias Goldie Gunvant Singh Bhullar (29), Nirmal Singh Satnam Singh Athwal (28), Judar Singh Kasturi Singh Dhillon (24), Jograj Singh alias Tate Kashmir Singh Dhillon (22) and Navjyot Singh Athwal under Sections 307, 143, 147, 149, 506(B) of IPC read with 3+25, 135 of Arms Act. In his complaint, Harjeet Singh alias Sittu told police that the accused had an altercation with his employer Little Sardar. To settle the score, the accused Judar Singh had allegedly fired bullet and injured him on March 31. Another accused Arvind Singh alias Goldie Bhullar had allegedly attacked with swords and the accused Jograj Singh and Navjyot Singh had hit him with sticks in order to eliminate him.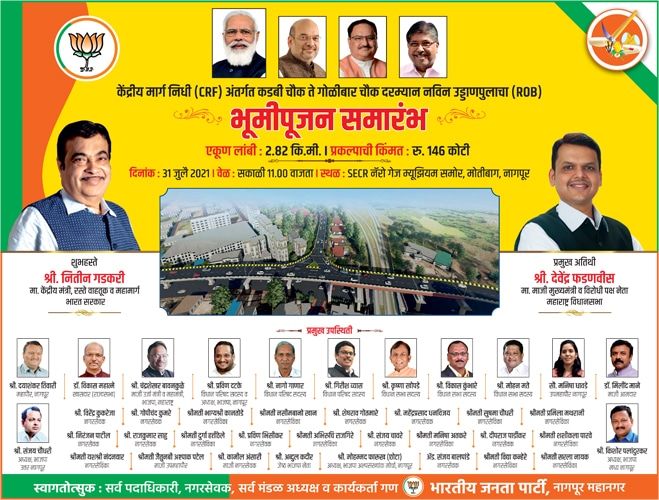 On Sittu's complaint, Jaripatka police have registered an attempt to murder offence against the accused and probing the matter further.