Nagpur: The girls of Jain International School yet again proved their mettle and lifting futsal trophy in CenSports organised by Centre Point School, Dhabha.
In the final, JIS defeated Delhi Public School 2-1 vie tie-breaker. Falguni Goplani and Sanskruti Harode scored the goal for the winning team. The team was lead by Falguni Goplani. Shivanshi Surkar was the goalkeeper of the team.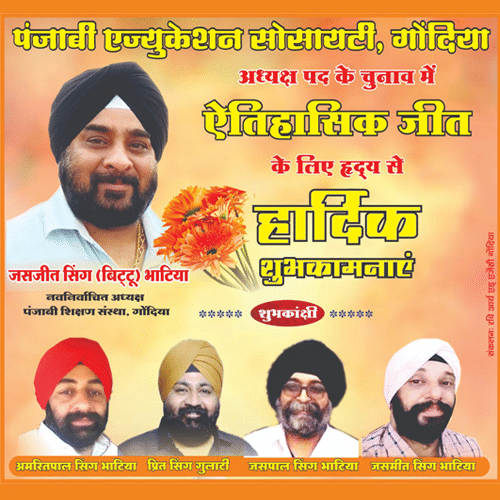 Other members were Manya Joshi, Mahika Panchmatia, Avni Tambi, Arya Savadh, Palak Chopra, Sanskruti Harode, Yashashsree Choudhary, Shrushti Soni, Vibha Joshi and Isha Lakhankar .
The principal of Jain International School Anmol Badjatia praised the efforts put in by the coach Anthony Peter and congratulated the team. Jain International School girls who won futsal title with principal Anmol Badjatia.