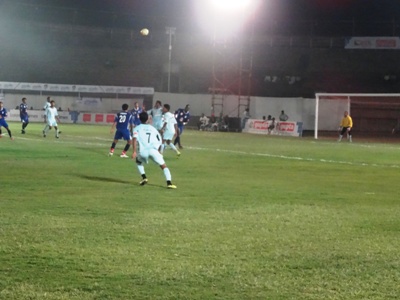 Nagpur Sports News: Young and energetic forward Abdul Jafar's hat-trick gave thumping 3-1 victory to Raisoni Achievers over Tajshree Indians in Lokmat's Nagpur Premier League Football Tournament at Yashwant Stadium on Saturday.
Range Police player Jafar hogged the limelight by converting two penaltiesand scoring one excellent goal. After losing to Satvik Bulls 3-2 in the first match, Raisoni bounced back with remarkable victory.
The spectators witnessed aggressive game right from the beginning.Initially both the teams had equal possession of ball. However after anequalizer by Tajshree, they dominated the first half proceedings. Earlier in the very seventh minute Raisoni Achievers got penalty when Tajshree defenders rough tackled Raisoni forward Izuchukwu  inside the penalty area. Raisoni icon player Abdul Jafar made no mistake and perfectly converted it.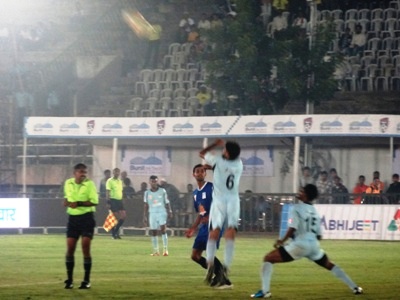 An equalizer for Tajshree came in 10th minute. On Adil Ansari's free kickthe ball slipped from the hands of Raisoni goalie Satish Kanojia. Tajshree forward Camara Maussa showed presence of mind and tapped the ball delicately into the Goal.
There was an opportunity for Tajshree to take the lead but Raisoni defender saved sure goal on Adil Ansari's attempt off Yasin Ansari's right flank pass.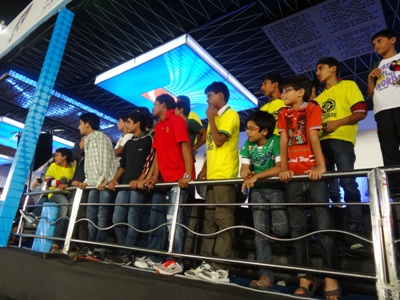 In the second half Tajshree initially had an upper hand. Thanks to Raisoni goalkeeper Satish Kanojia who saved couple of good attempts. The last ten minutes generated lot of excitement. Raisoni scored two goals within a span of two minutes. First in the 82nd minute Abdul Jafar gave 2-1 lead  scoring an excellent goal on substitute Kingsley's pass. Then in the very next moment Raisoni earned penalty when Tajshree defender JacksonVictor gripped the shirt of Kingsley to stop him from scoring inside the penalty area. As a result match referee showed red card to  Victor  andpenalty awarded penalty to Raisoni. Achievers This time also Jafar made no mistake and converted it perfectly to make the equation 3-1. Jafar was declared best player from winning team. Prateek Patle was adjudged best from losing side. Earlier players were introduced to directorof Dande Hospital and Research Centre  Dr Pinak Dande, Dr Sunil Gupta, chairman of Sickle Cell  Society of India Dr Milind Mane.